When it comes to decorating your new home, there really is no right or wrong answer.
Your interior design should be a reflection of you, and an extension of your personality while still serving your every day needs.
Two of the most trending styles in design this year couldn't be more contradictory – minimalism and maximalism.
As the names suggest, one is the practice of decorating with very little furniture and incorporating empty space into design, while the other celebrates lots of colour, patterns and busyness.
Read our tips below on how to recreate each design;
Our tips for minimalist décor
Minimalism usually combines an open floor plan, lots of light, and functional furniture and is generally characterised by simplicity, clean lines, and a monochromatic palette with colour used as an accent.
Minimalism is not just about design – it also has holistic benefits.
The saying 'less is more' is often thrown around in design and Marie Kondo advocates for the process of removing unfavourable things in your life, keeping only the items that add happiness.
When designing your home in a minimalist fashion it is important to consider that everything should have a purpose.
Functionality is key when selecting your furniture – ask yourself, are these dining room chairs comfortable and functional, or are they simply aesthetically pleasing?
Adding pieces which do not have a function will needlessly fill purposely empty spaces and distract attention from focal pieces in the room.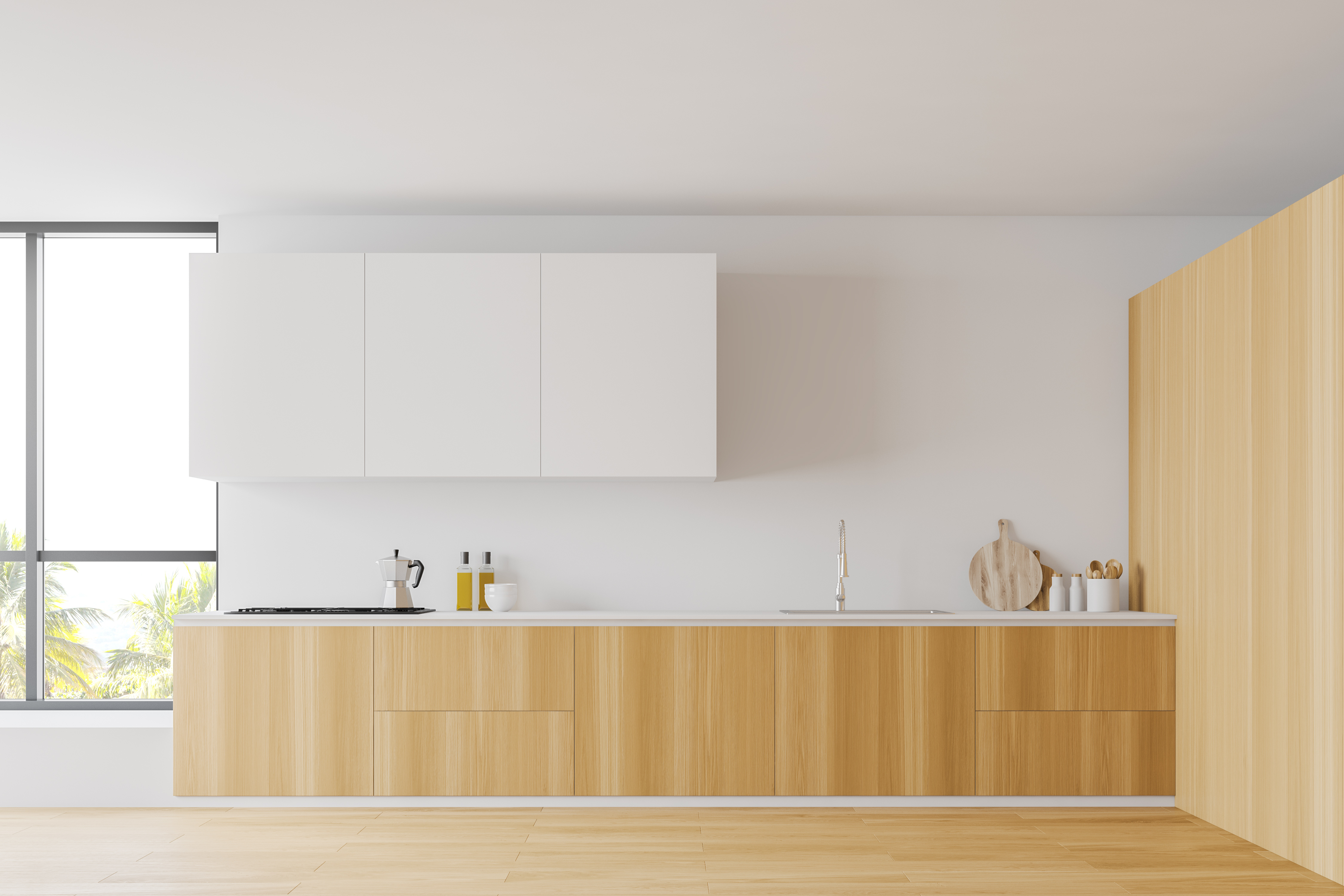 A minimalist space doesn't have to be void of personality.
While Marie Kondo encourages us to let go of anything we don't need, our photographs and travel trinkets are certainly very sentimental and can make great statement pieces in the home.
Try spreading these elements around the house to avoid cluttering spaces.
Make use of clever storage hacks. Just because you have eliminated clutter doesn't necessarily mean you have to part with it for good.
Use stacked baskets or foot stalls with built-in storage to hide your possessions out of sight while still being very much within reach.
Open shelving goes against the minimalist trend, so ensure these storage solutions keep everything hidden up.
Investing in less furniture and clutter will mean that you have the funds to buy quality pieces.
Spend the extra money you would have spent on filling your home on larger, statement furnishings.
Clean lines are a particular feature of minimalism so investing in a quality solid wood coffee table or marble worktop for example will only enhance the pared-back aesthetic.
In terms of colour, a classic minimalist home always starts with a neutral base.
This creates a calm, fresh environment and the palette is easily built upon with similar colour tones and texture.
A white base allows you to mix in natural tones of greys, tans and beiges without overwhelming the space.
Try adding a pop of colour within the room to break up the monochrome, but remember, everything should be functional, so try not to add scatter cushions or coloured vases in an attempt to bring in colour without thought for the design.
The Guild tips for maximalist décor
Maximalism pushes boundaries and challenges interior design rules by incorporating colours and patterns.
It also encourages rooms to be filled with personal items and pieces of intrigue to create interest for visitors.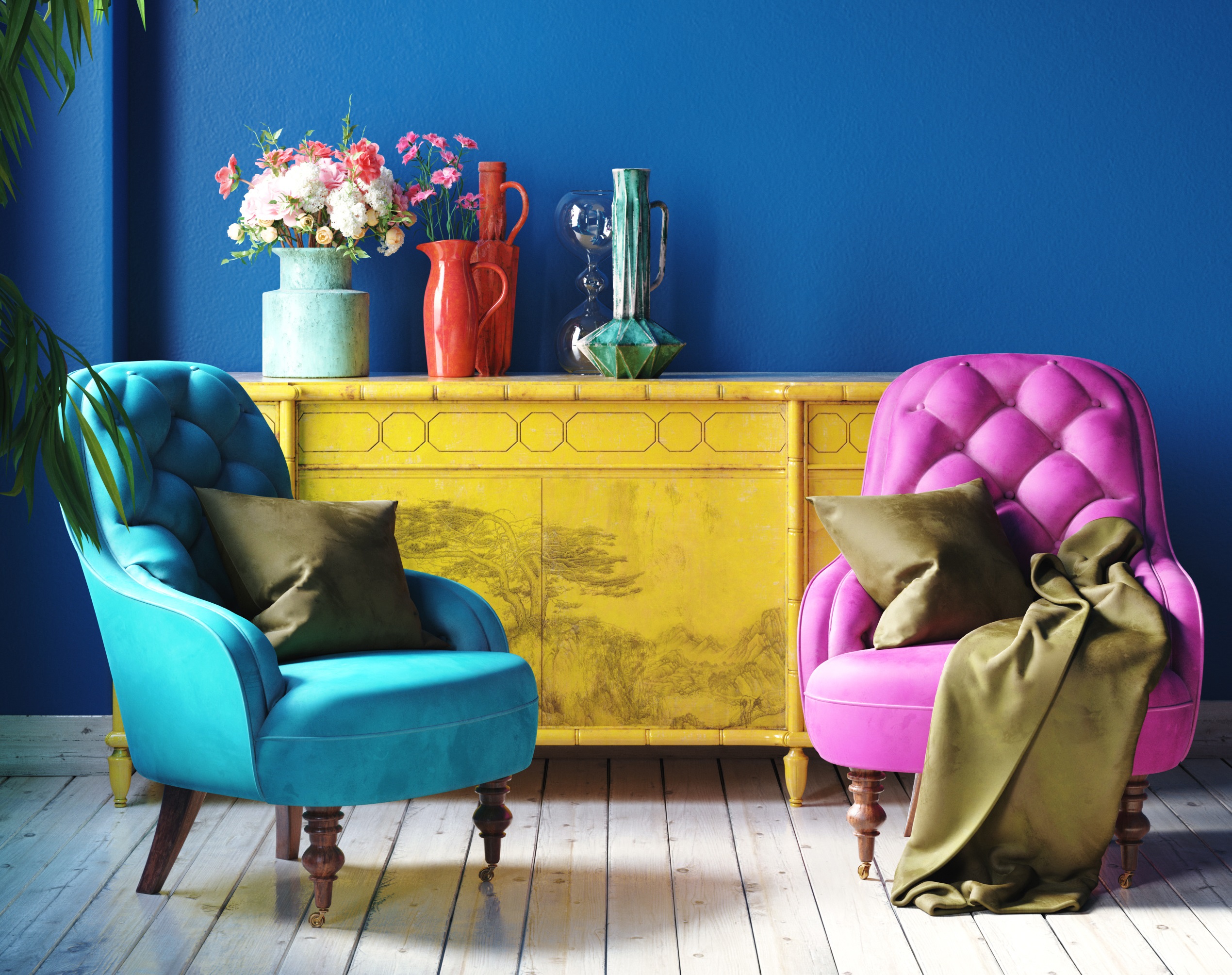 When you use too many colours, textures or styles, a room can feel busy and overwhelming, maximalism looks to rein things in by reducing the number of different colours and textures, and using lots of elements in one colour or repeating textures.
This repetition can create harmony and look elegant when perfected.
The best maximalist interiors combine many opposing complicated elements and are playful but always in a beautiful, sophisticated and restrained fashion.
Living with a maximalist interior is about having pieces in rooms that remind you of something.
Perhaps it is a collection of sea shells which reminds you of a family trip to the beach last summer, or a painted plate from a child one Christmas or a poster you picked up in a quirky shop on your travels – every piece should tell a story and evoke a memory.
Wallpaper is a brilliant way to add interest to your home and help distinguish areas, giving them purpose and personality.
Embracing the power of pattern is a great way to add instant maximalism to any room.
Pairing stripes with flowers is a great contrast to get started with, this clash allows you to pick out colours to focus on when decorating the rest of the room.