When you're looking around for a new home, there's nothing worse than seeing a property that seems to be trying too hard, are we right? When you over-stage your home, you run the risk of it not appearing genuine, or even worse - it could look too good, and therefore when potential buyers view your property, they could leave feeling disappointed. If you are conducting mainly virtual viewings, then a picture really does speak a thousand words. Here we share stories of homes we have seen that have been over-staged and exactly what you can do to draw the line and prevent this problem from occurring.
How To: Avoid Over-Staging Your Home In 10 Steps
1. Be genuine
According to Steve Barron of Drivers & Norris, trying too hard can be a major turn-off for potential buyers.
Steve says: "We don't come across many over-staged homes in our area, and we don't advise our clients to do so either. Around here, home-baked bread, the smell of fresh coffee or bowls of fruit could appear a little corny."
What you could try instead: You can still impress without having to go over the top. Show your home in its best light by having a spring clean before viewings arrive or you are due to take your photographs, spritz your favourite room spray for physical viewings, and keep the home airy and light for a more natural approach.
2. Don't do too much
According to Matthew Higgins of Sawyer & Co.:, "An over-staged property is always easy to spot. There's too much artwork on the walls, too many cushions and throws on the sofa, and the most major mistake: a dining table set for a banquet. Less is always more when it comes to staging a home."
3. Never underestimate the power of fresh flowers
While overdoing it on the floral front can spell disaster home-staging-wise, a bunch of flowers helps to keep things homely. According to Dominique Scott of Sawyer & Co.: "A subtle yet attractive vase of flowers in a few of the rooms is always a nice touch."
Top tip: Opt for bright, colourful flowers such as white roses, sunflowers, or a neutral hydrangea flower for a simple but classic choice.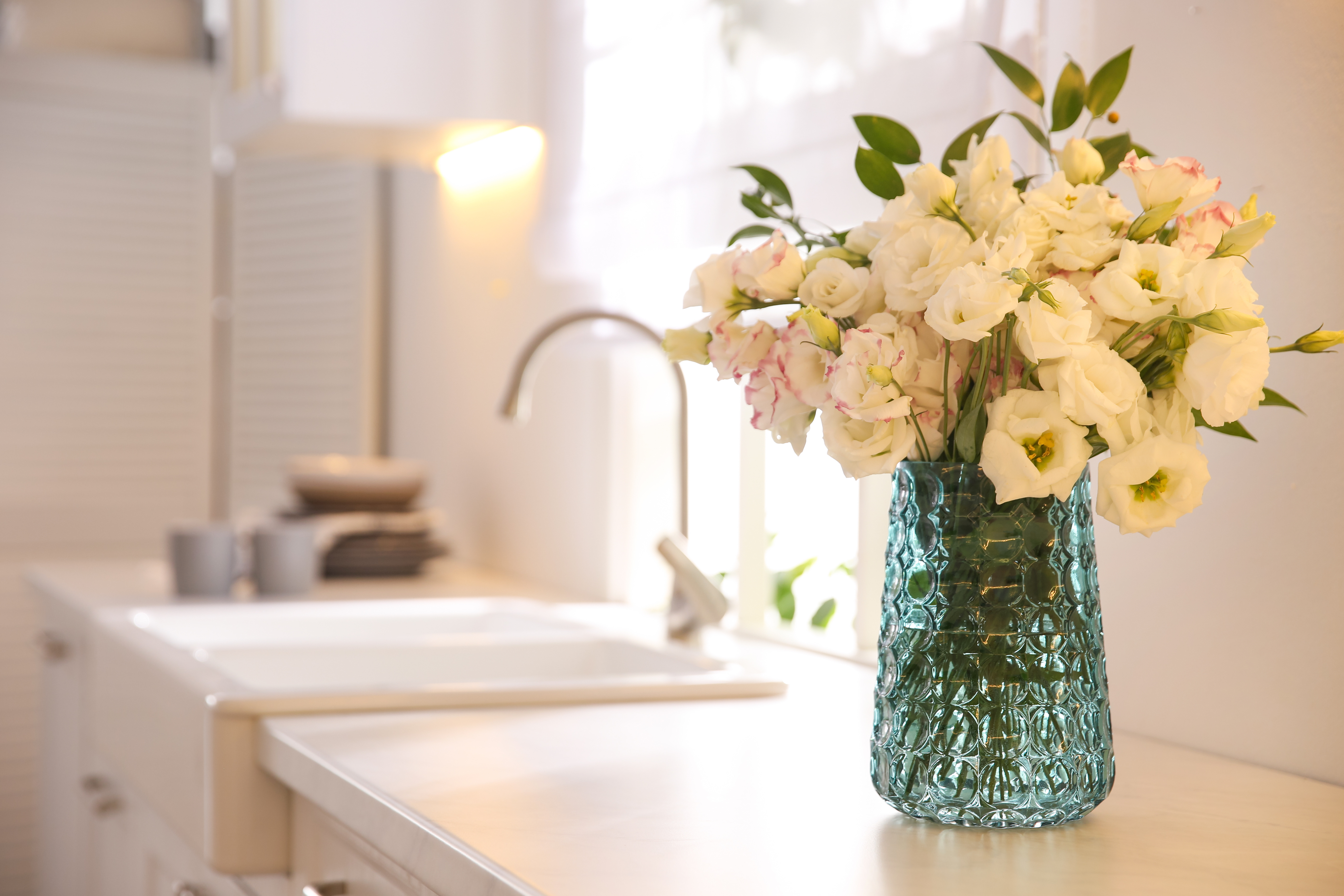 4. Remember that you're selling a lifestyle
Part of what you're offering to a potential buyer is a lifestyle. One of the major problems with over home-staging a property is that "it makes it incredibly difficult for a potential buyer to see past the sellers' belongings. Buyers aren't just buying a home, they're buying a lifestyle. Seeing a room set up like a banquet hall could be very off-putting for a potential buyer that doesn't use a formal dining room. It can make it very hard to see the space in any other way," adds Dominique.
Top tip: Stage your home in a simplistic manner, one that showcases the best parts of your home without forcing your personal taste on potential viewings. Remove your personal photo frames and sentimental items.
5. Over home-staging can make buyers suspicious
Why are over home-staged properties so off-putting, and why can't potential buyers look past them? Steve Barron of Drivers & Norris explains: "When anyone tries too hard to 'sell' something, it can be off-putting. Most of us don't like feeling that we're being pushed in a certain direction, and may start questioning the motive of the seller. Are they trying to draw the potential purchasers' attention away from an unflattering view or a building defect? That said, if they like the property, they will more than likely still be interested in it."
6. Avoid clutter
Box up anything you don't need before the move. Nicole Cox of Wye County says: "I always tell the vendors that if they don't need it, pack it up ready for the move, because less clutter means more space and more space equals more money! It's a simple equation."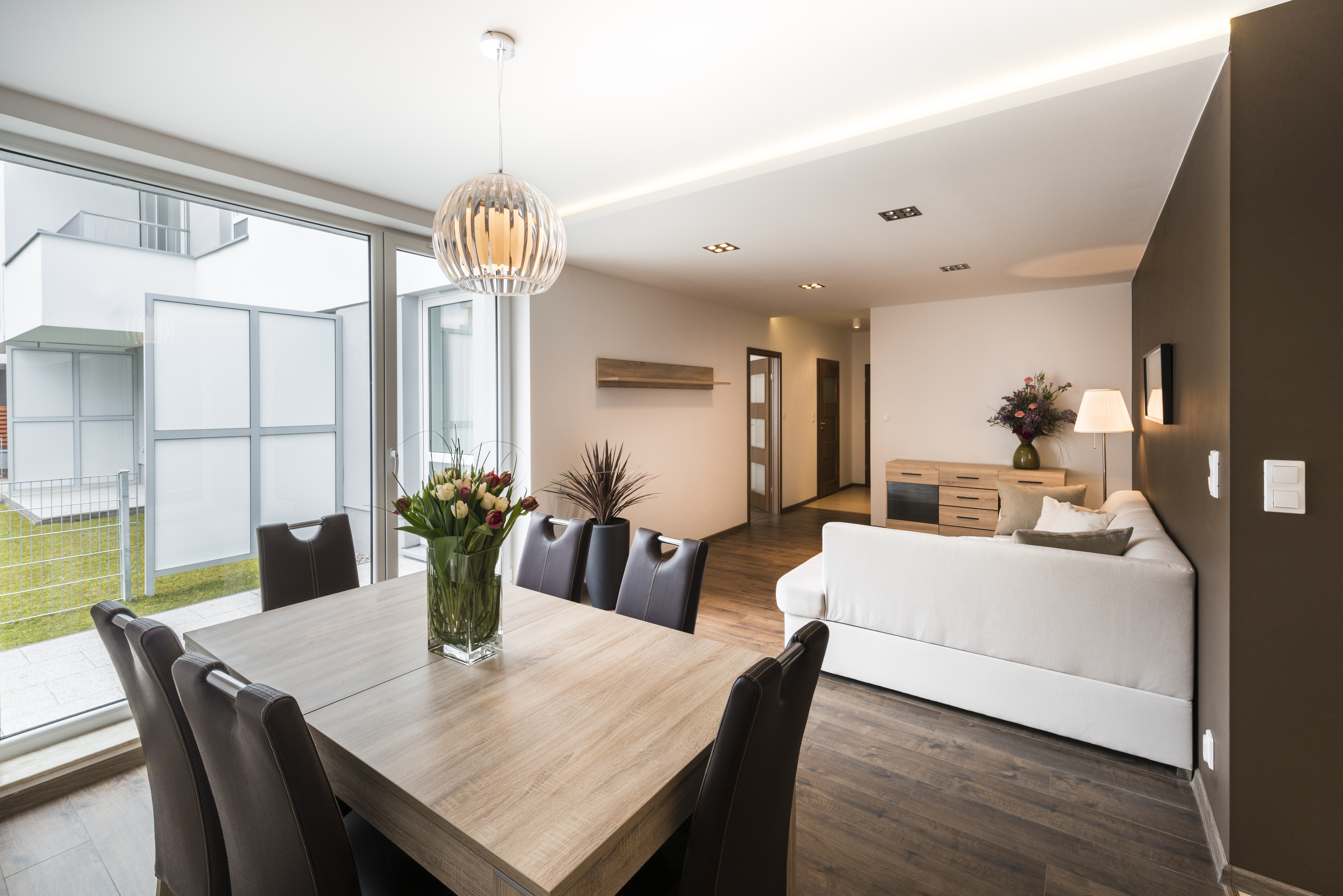 7. Make sure rooms are well-lit
Customers won't want to buy a house if they can't see what it looks like. Steve adds that sellers can "emphasise a property's best asserts by fully pulling back curtains and making sure rooms are generally well-lit, either with natural light or artificial light. If the house is lit by artificial light, make sure that the lights are already on before a prospective buyer arrives."
8. A few extras go a long way
Hang window treatments to showcase high ceilings and hide low ones, and use fresh towels in the bathrooms and nice white linens on the beds. All of these things can be taken with the seller after they've sold their home, and they offer a blank canvas for a potential buyer. Don't hesitate to hire an interior designer if you're really stumped. They can help steer you in the right direction, decorating-wise.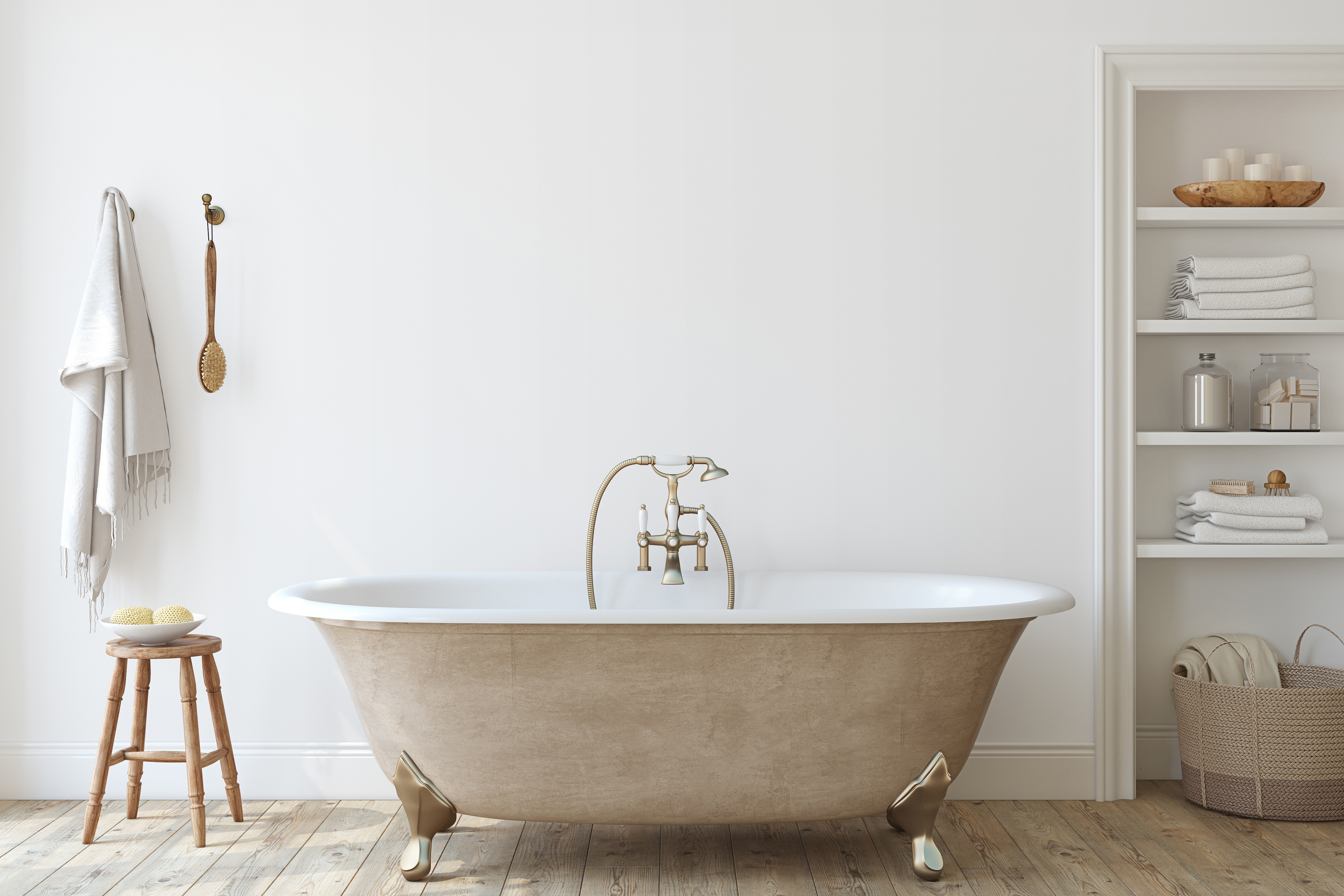 9. Think understated
Highlight the lightness and cleanliness of your home before you do anything else. Nicole says that "houses that are clean, tidy and welcoming, with tasteful and understated décor and furnishings will always sell for a premium. There's no need to make it any more complicated."
10. Depersonalise
Interior design is a matter of taste, and your particular taste may not appeal to everyone. Not just that, but colours can have emotional and meaningful connections to some people, therefore it's always best to strip it back to neutral tones when putting your property on the market.
Take your personal taste out of any home that you're staging, and think of choosing neutral tones that will open up spaces.
Contact us today...
Are you considering selling your home? Contact us today to see how we can help you sell your property fast, and at its true value.
01279 600 567 or email hello@mackayproperty.co.uk
Book an instant, online valuation here > https://bit.ly/36P5lDc