If you're ready to move, you might be wondering whether to put your home on the market now or wait until the spring. Well, although winter may traditionally be a quieter time for home-moving than spring and summer, the market is still very much open for business and selling your home in this colder season does have its benefits.
As those who aren't in a hurry to move tend to hunker down and focus on festivities, buying and selling activity usually dips a little over the winter period. That gives motivated sellers who push ahead with marketing two advantages:
Although you may get fewer viewings overall through the winter, those who make the effort to look at potential new homes despite the inclement weather, are generally committed buyers who are serious about making offers.


If there is a slight drop in the number of homes on the market, there's less competition. That means you should get a higher proportion of buyers viewing your home and, with fewer houses for them to choose from, they should be quicker to make an offer if they like what they see!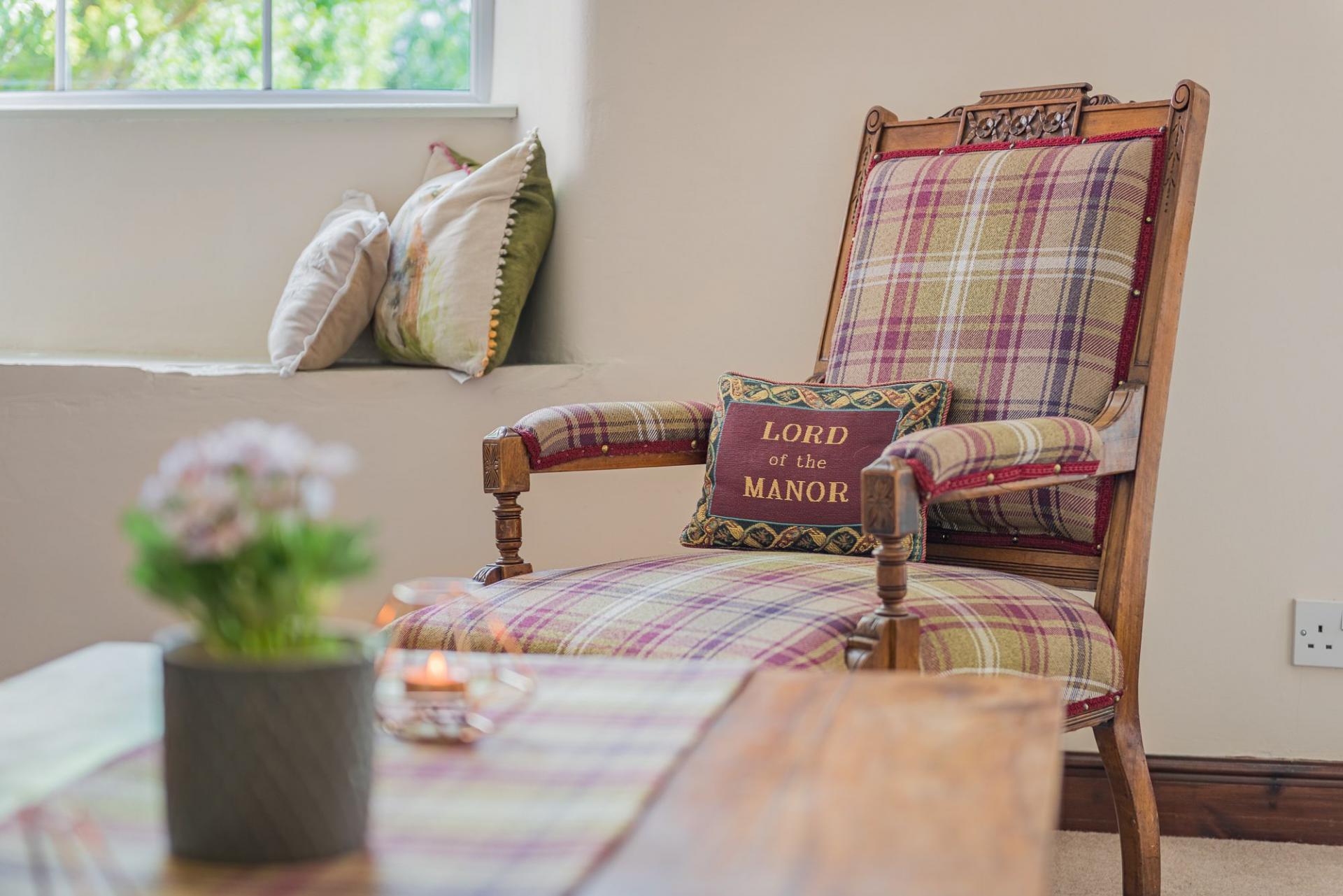 Remember, even if there's a howling blizzard outside, the internet is always up and running. House-bound potential buyers will have plenty of time to browse through online listings, and estate agents' doors and phone lines are still open.
So, if you're keen to secure a sale this winter, it's time to revitalise your marketing for the season and prepare to show buyers that your home is a wonderful one to live in – whatever the weather's doing outside!
With that, here are our top 7 tips to help you sell your home this winter:
Style for the season
Work with the colder weather and shorter daylight hours by styling your home so that it reflects the season and creates a cosy atmosphere.
Refreshing soft furnishings and accessories is a simple way to transform the look of a room, so replace light cushions and throws with heavier fabrics and deeper colours. Pillar candles in storm lanterns cast a lovely light and can make a great focal point on a coffee table, sideboard or kitchen countertop. Winter-scented candles – think cinnamon, spiced pumpkin and orange – can also help create a welcoming seasonal vibe.
Low-maintenance green plants, such as peace lilies and Boston ferns will add life and are easy to look after, and potted orchids should give you long-lasting flowers and just a hint of spring around the corner.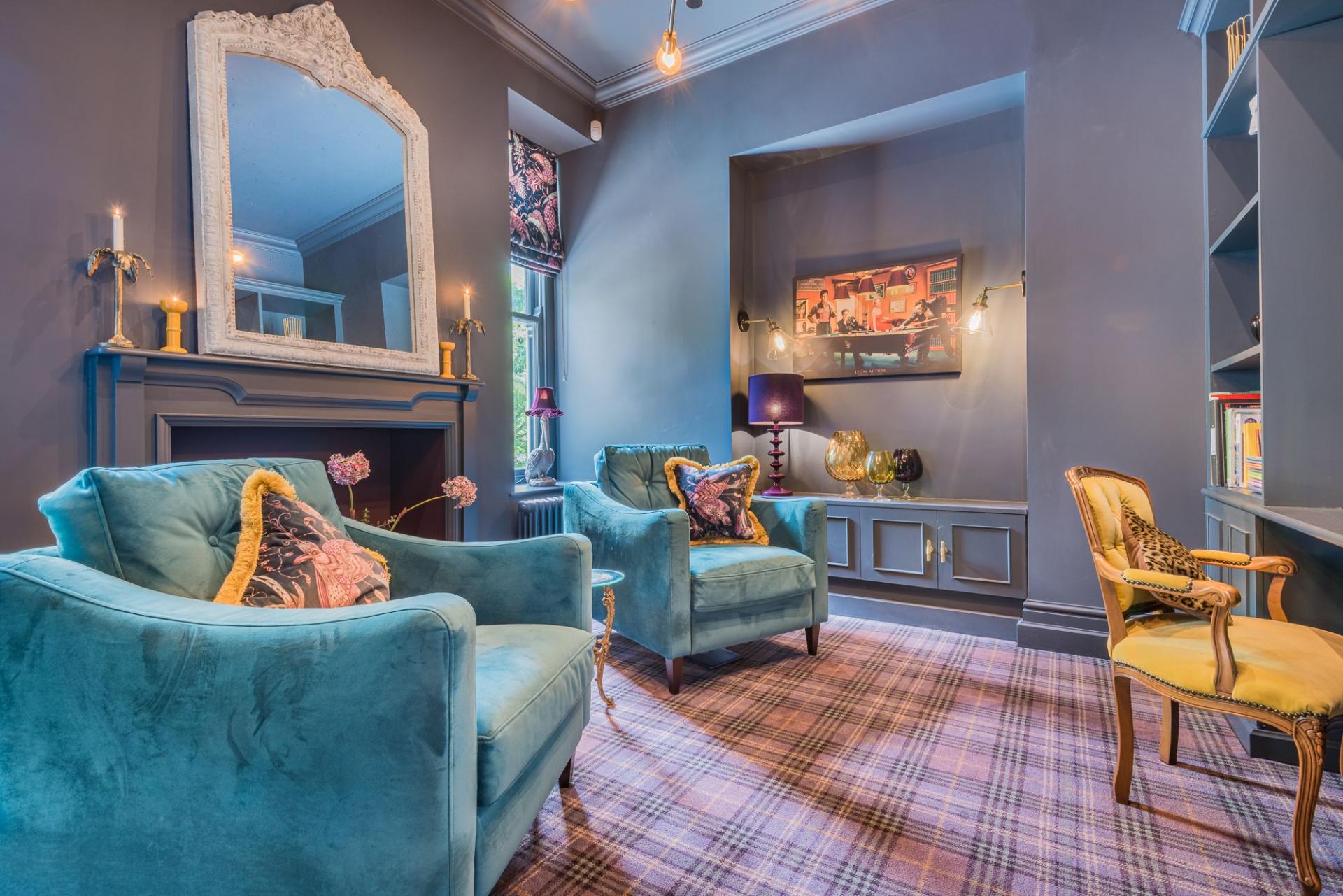 Maximise light
Low natural light in winter can sometimes make interiors feel dull, so make sure you let as much daylight in as possible when you have viewings. Pull back the curtains, make sure blinds are fully rolled up and clear window sills of any large objects that might block light from getting into a room.
Another thing to consider is how you could change the lighting to show off the size of each room – emphasising the height in particular can make a huge difference to how spacious rooms feel. Investing in some higher-wattage light bulbs is a simple way to brighten up your whole home, and have plenty of lamps throughout to add a warm and welcoming glow.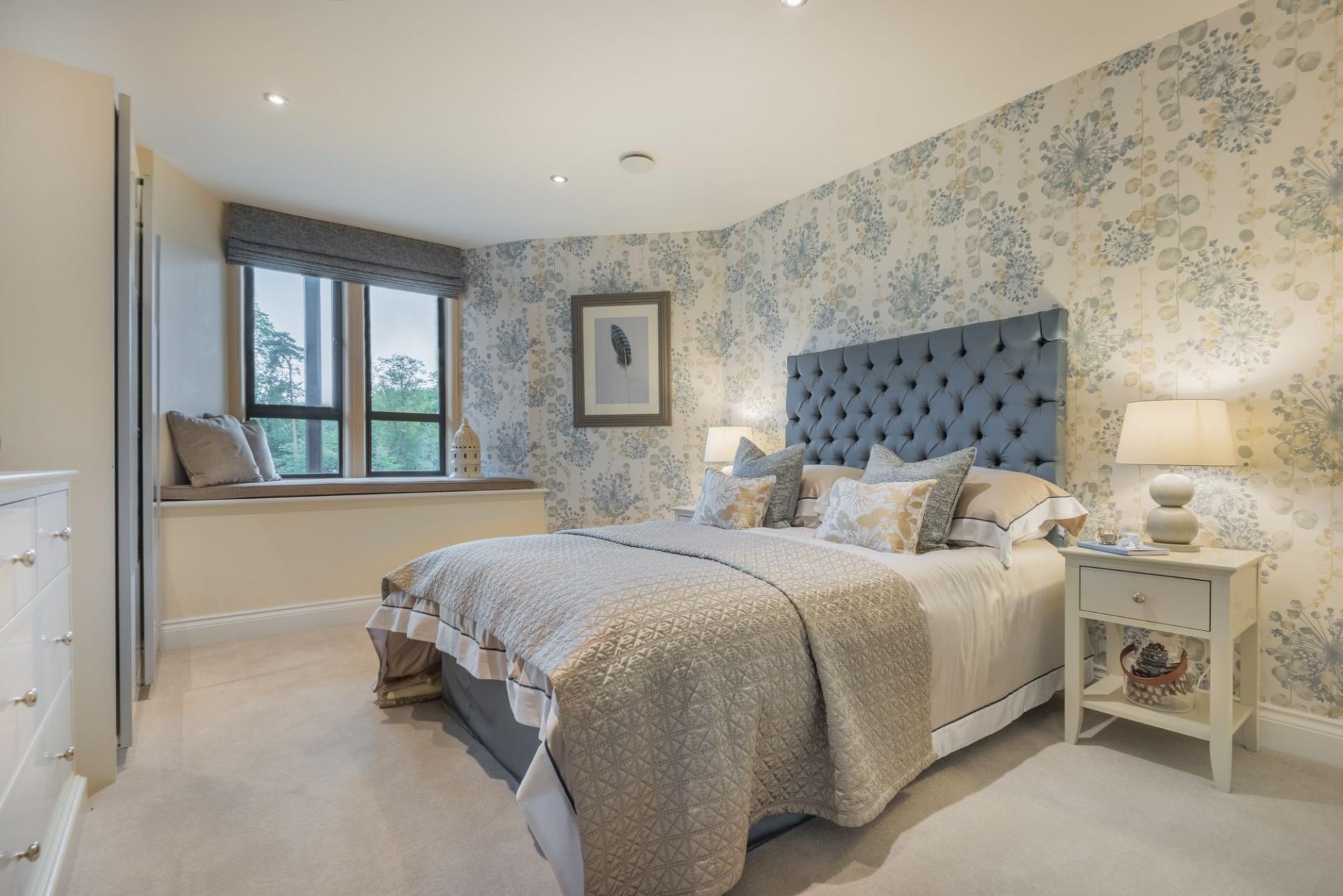 Turn your garden into a winter wonderland
With fewer daylight hours for potential buyers to appreciate the outside of your home, install some pretty garden lights to inject a touch of 'winter wonderland'. There's a huge range of all-weather options for exterior lighting – from strings of fairy lights for trees and summer houses, to stakes for lawns or borders and spotlights for pathways. And many of them are solar powered, so once they're up, you don't need to think about plugs or timers.
If you have a terrace or other outdoor seating area, you could add solar-powered lanterns and why not consider investing in a heat lamp or fire pit that you can take with you to your next home?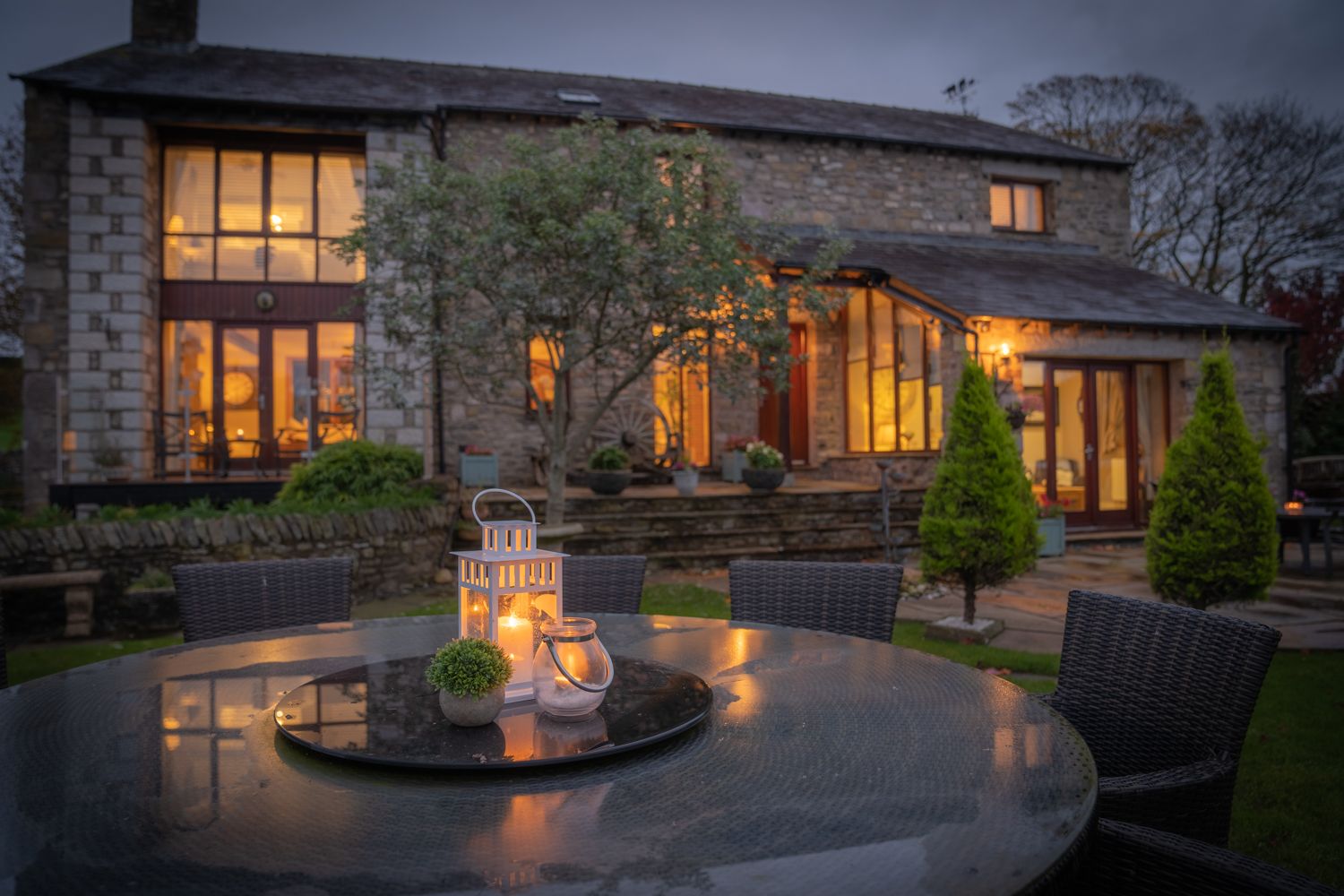 Refresh your photography
The best way to keep your home looking fresh in adverts is to ensure the photography is always in line with the season. So, if your current photos were taken in the summer, speak to your agent about updating them.
Have the interior shots taken once the styling has been refreshed for winter. And for the exterior, make sure the photographer gets some shots at twilight, with plenty of lights on – inside and out, so your home glows and the garden twinkles!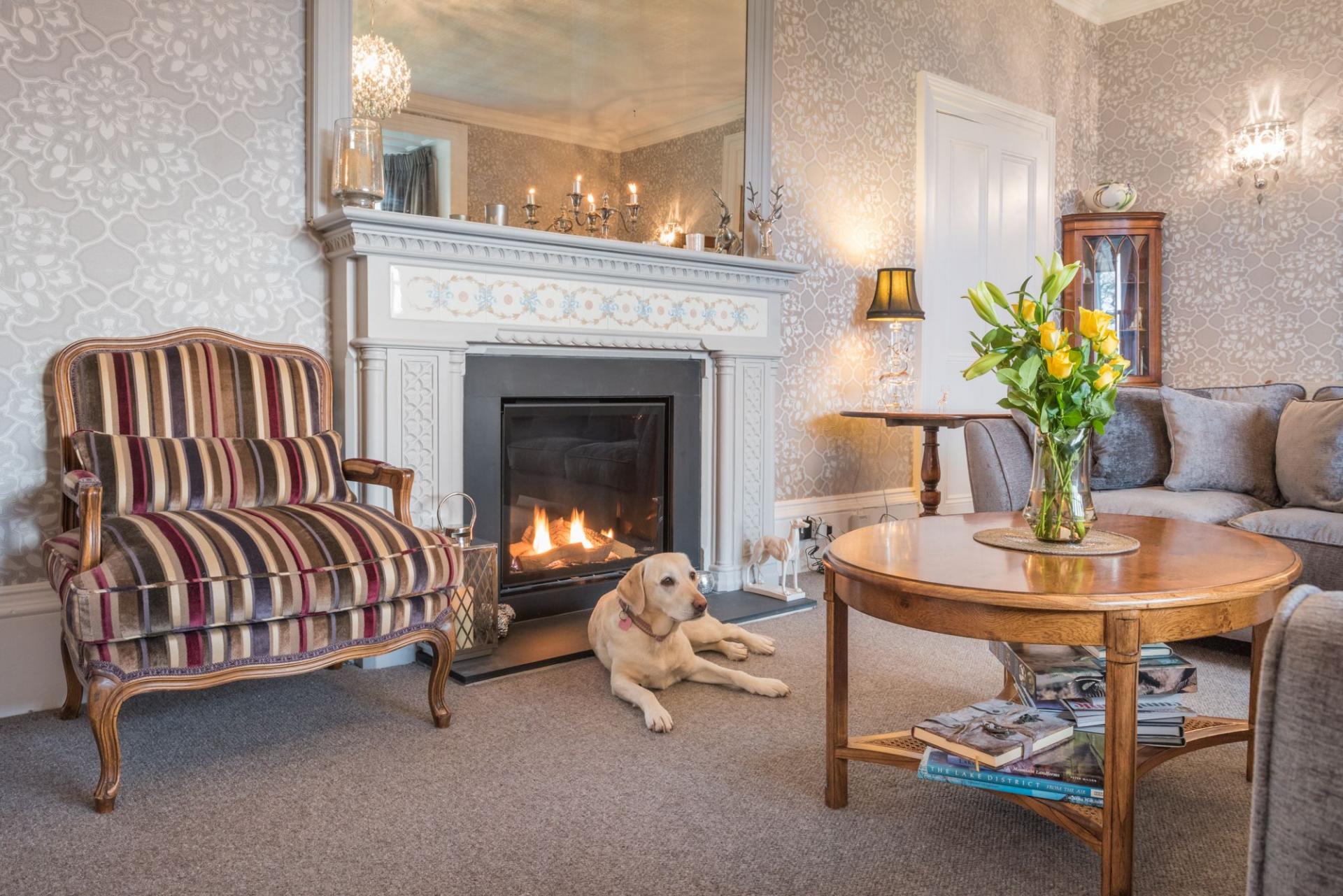 Stay on top of maintenance
With higher levels of rain and wind – plus frost and possibly snow – you may have a few more jobs to do than usual to keep your home looking its best through the wintertime. But it's worth doing a daily maintenance check because even if you don't have a viewing booked, you never know when potential buyers might be passing by to check out your home from the outside.
Three key things to stay on top of:
Keep paths free of leaves, snow and other debris
Make sure drains are clear so rainwater doesn't pool or flood
When it's icy, salt the driveway and paths
Also, you may want to keep a close eye on how clean your windows look, as low light can be unforgiving and you want your home to sparkle!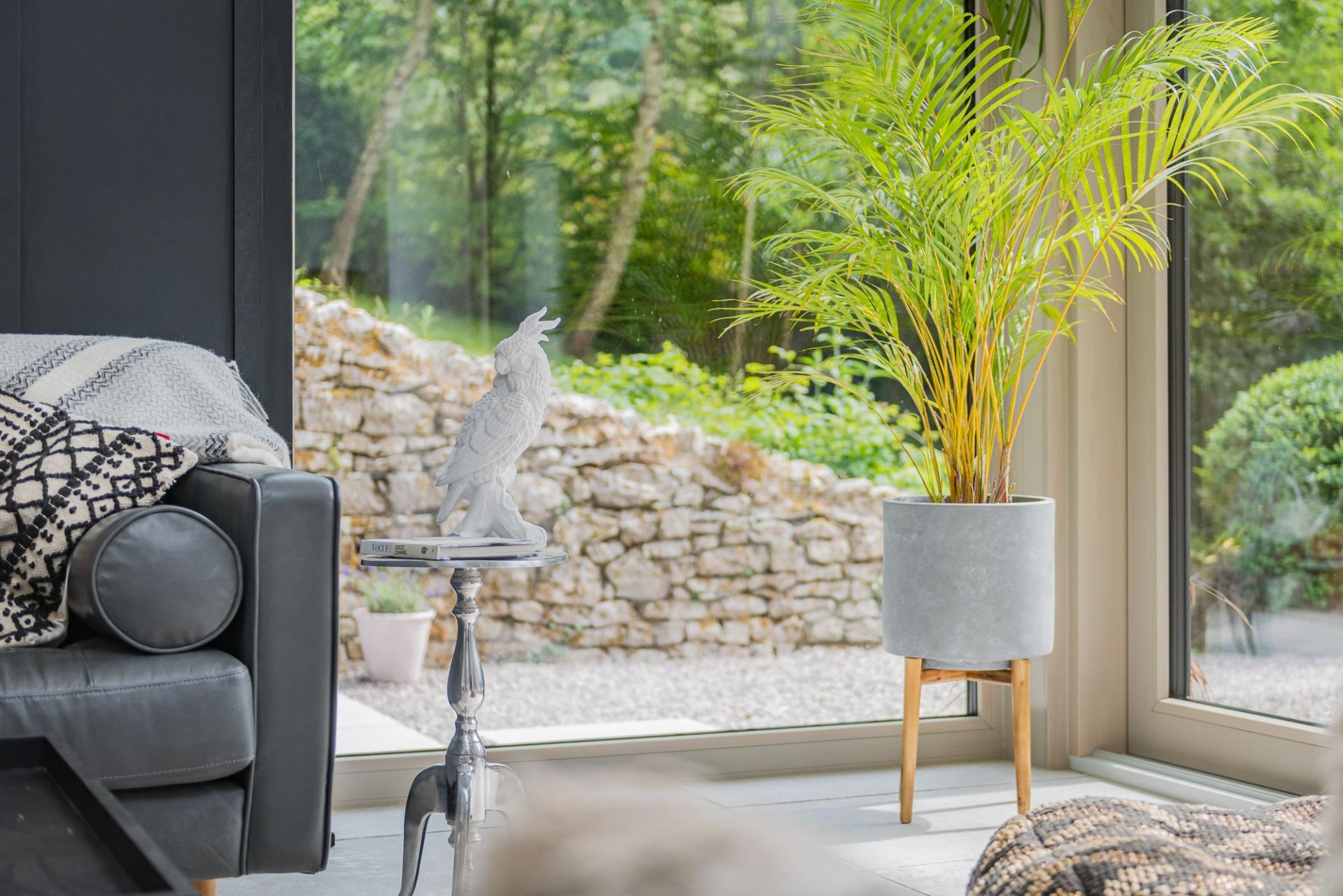 Get set for perfect winter viewings
When it's chilly outside, you want to welcome potential buyers into your home with warmth on all fronts. So turn the heating up a few degrees ahead of the viewing, light fires and candles for a cosy atmosphere, and make sure every room is well-lit.
Check the garden and other exterior lights are on, so people can clearly see where they're going, and make sure there's somewhere to hang up coats and leave umbrellas and boots. If you don't have a porch or hallway, it's worth popping a coat stand by the front door – and don't forget a clean doormat.
A nice touch is to offer viewers a warm drink and even a seasonal nibble – perhaps a mince pie or some gingerbread. The more welcome you can make people feel, the more positive they're likely to be as they walk around your home, hopefully leaving them with a happy memory of the viewing and your home.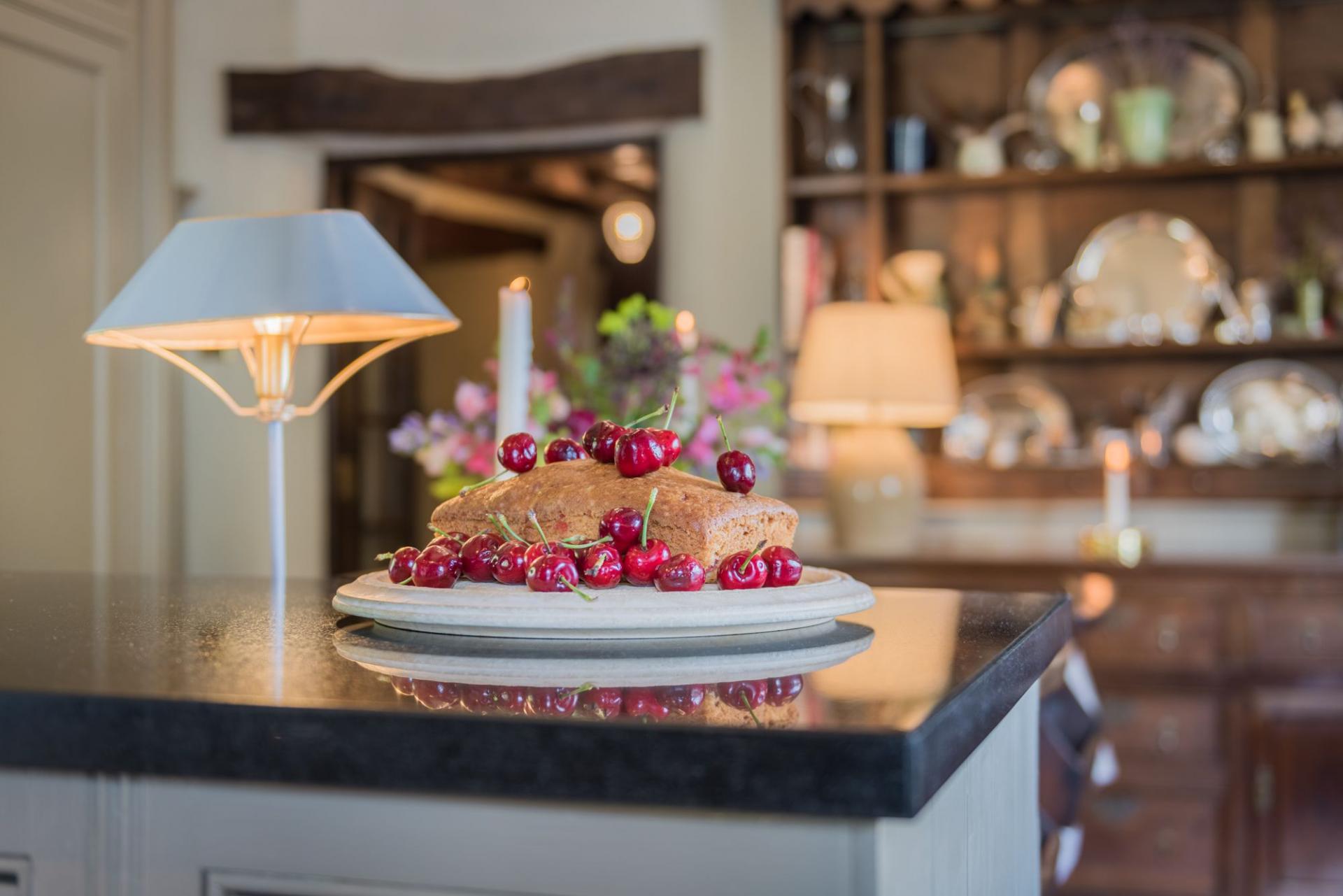 Discuss time periods with your agent
Find out what your agent's business hours will be over Christmas and New Year, for example, and make sure you keep them posted on your own plans – any specific days when you're going to be entertaining or hosting family and friends and when viewings wouldn't be convenient.
If you're going to be very busy, you could simply consider taking a short break from selling for a couple of weeks. The best thing to do is have a chat with your agent and come up with a strategy, so you can relax and enjoy yourself, while making sure you don't miss out on a potentially perfect buyer.
If you're keen to sell and are ready to start marketing your home this winter season, get in touch and we can discuss the best strategy for finding you a buyer this winter. And if you're already on the market with another agent but haven't had any offers yet, we may be able to help you secure a sale – so give us a call!
Phone on 01279 600 567 or email us on hello@mackayproperty.co.uk and we'll get straight back to you.