In this three-minute read, we look at how Sawbridgeworth and Bishop's Stortford homebuyers can get a good mortgage deal.
For most people, a mortgage is the biggest loan they'll take out in their lifetime so, understandably, they want to land the best deal.
But with hundreds of mortgage products on the market, it's easy for homebuyers to feel overwhelmed or confused.
There's a lot to consider, including:
· Interest rates (they're currently low – but won't be forever).
· The term (most mortgages last 25 years, but some can stretch to 40 years).
· Whether to go fixed (where the interest rate is set for a certain number of years) or variable.
· Mortgage fees. Lenders can charge valuation, arrangement, early repayment, or missed payment fees. Now, you won't necessarily be hit up for all of these fees – each deal is different – but it's important to know what you'll be charged.
· An interest-only mortgage (you pay back the interest, not the capital) versus a repayment mortgage.
Where to start
Given a mortgage is such a significant transaction, most people seek advice from a lender or independent financial adviser.
Talking to your bank or building society isn't a bad idea (after all, they'll know quite a lot about your financial situation). But this approach does have a significant limitation: the lender will only advise you on their products.
For this reason, many people go with an independent mortgage adviser to get a broad picture of the overall market.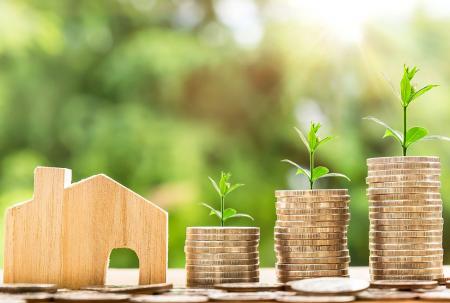 If you use an independent mortgage adviser
Always choose an experienced adviser with a good track record (ask friends or family for a recommendation).
Also, be aware that some mortgage advisers charge an upfront fee; others get paid a commission from lenders. So it's best to know from the outset what the situation is.
Other mortgage tips
If you're re-mortgaging: Even if you think you know what you're doing, it's still worth getting advice as the market has changed significantly in the past 12 months due to Covid-19.
Get your paperwork in order. To make an application, you'll need three months of bank statements, three months of payslips, ID, a P60 if you're employed, or copies of your accounts if you're self-employed.
Credit check caution: Avoid making multiple mortgage applications at the same time (either online or in-person), as this can negatively impact your credit rating. A single application won't do any damage, but several 'hard searches' – when a lender takes an in-depth look at your credit history – will. Essentially, the system assumes that you're trying to obtain several loans simultaneously and are in financial difficulty.
Be honest. Like it or not, most, if not all, of our financial activity is tracked online. If you lie in a mortgage application, chances are you'll be found out.
For more advice about buying a property, get in touch with us here at Mackay Property. We're here to help.
01279 600 567 or email hello@mackayproperty.co.uk