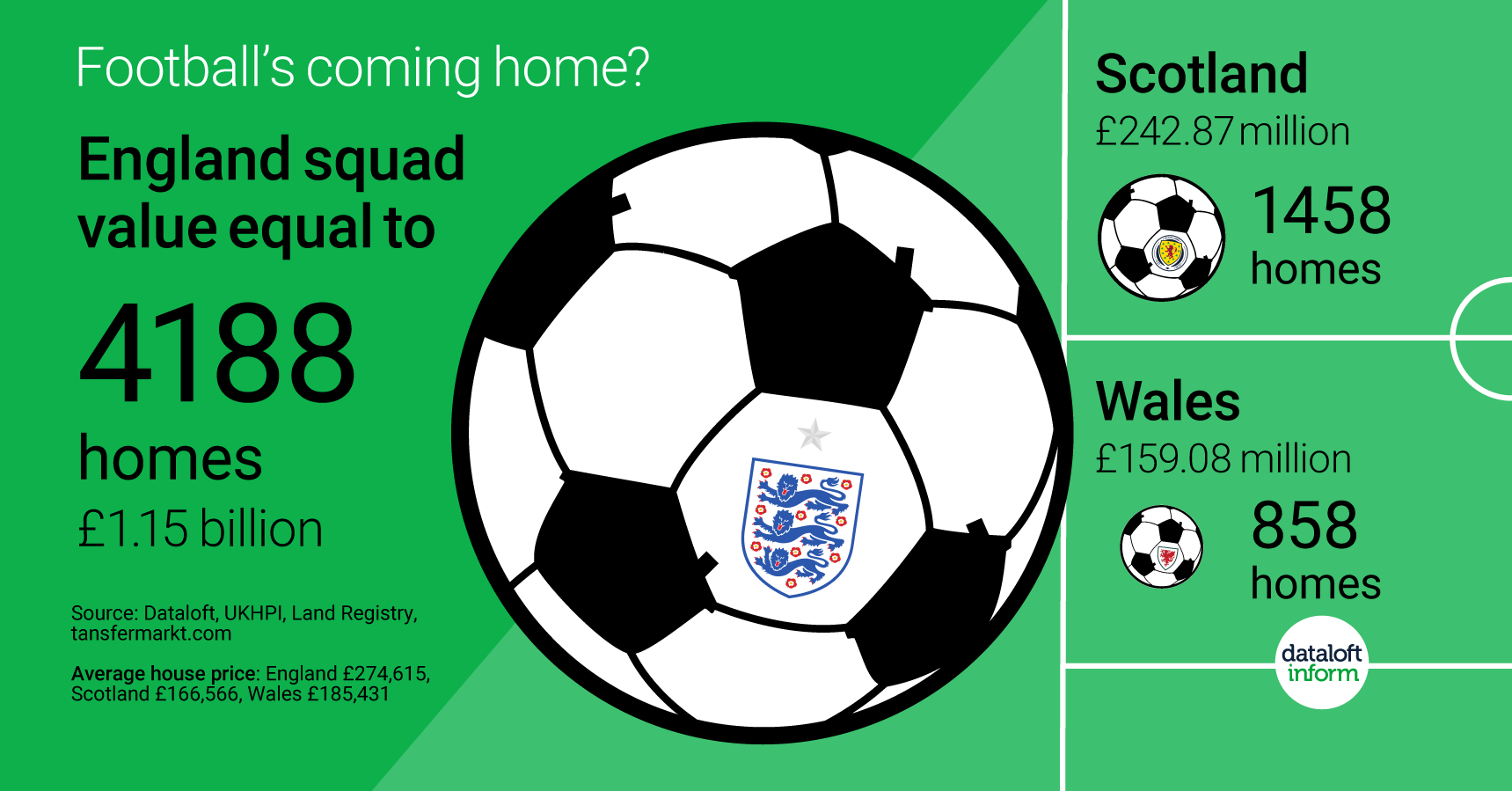 Euro 2020 is underway, the home nations experiencing mixed fortunes in their first matches.
The most valuable team in the competition is England, the 26 man squad the equivalent in price terms to over 4188 homes.
Each player in the England squad is worth an average of £44 million, compared to £9 million and £6 million Scotland and Wales. In context, less than 1000 homes have sold for over £6 million in the last two years.
While the value of the Scottish and Welsh teams is considerably less than the Three Lions, in housing terms their purchasing power remains impressive.
The total value of the 24 teams competing in Euro 2020 is just shy of £9.4 billion, that's more than the £8.66 billion taken in residential SDLT receipts across the UK in 2020/21.
From all of us at Mackay Property - go England!
If you'd like a valuation on how much your home is worth, give us a call in 01267 600 567 or email hello@mackayproperty.co.uk
(Source: Dataloft, UKHPI, Land Registry, tansfermarkt.com. Average house price: England £274,615, Scotland £166,566, Wales £185,431)