This month, we caught up with Art O'Hagan, Managing Director at CPS Property to discuss his idea of a perfect home and top tips for working in the property sector.
Tell us about yourself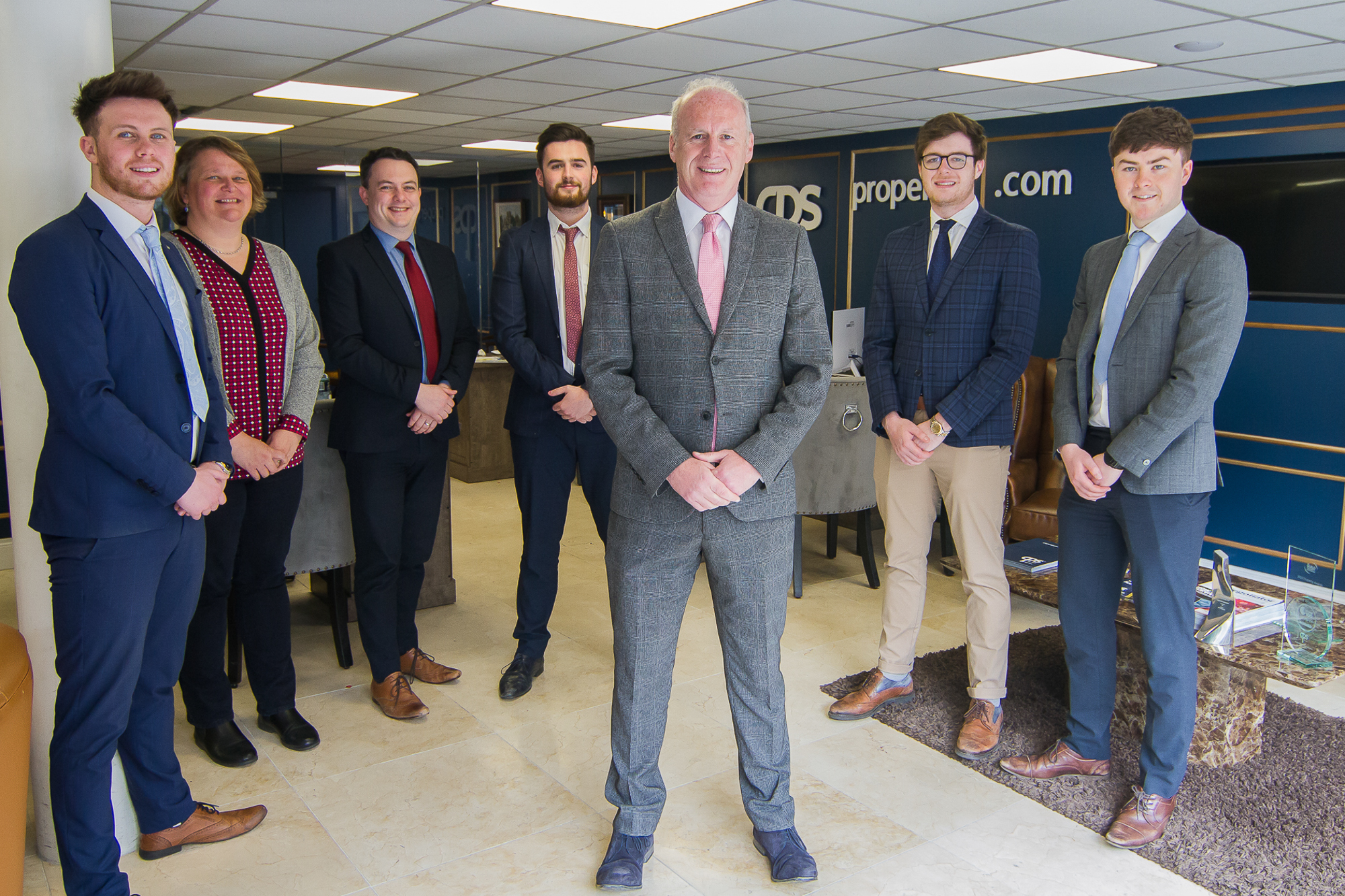 Art O'Hagan here. I am the MD of CPS Property and Associate of the Royal Institute of Chartered Surveyors. I started CPS in 1987, offering a wealth of experience in the property industry for over 25 years. Having started with one branch in Armagh in 1987, we now have six branches across the province of Northern Ireland, offering a variety of property services ranging from residential and commercial sales and lettings to Financial Services and Chartered Surveyors.
What's new with CPS Property?
Our latest development is that we are currently fitting out a new office in Portadown, which is due to be finished and ready for visitors soon.
Describe your typical day
Overseeing several branches, a typical day for me consists of managing any matters that may arise from the various branch managers and the various sales and lettings teams. My role also involves being part of the strategy to deliver the growth of CPS, as well as working on exciting new development sites, improving and maintaining our marketing strategy and HR duties.
Why do customers choose CPS Property?
CPS is a trusted brand, trading for 34 years. We are a family business with focused bespoke teams to deliver vendors and landlords their goals. Above all, we have efficient and trained staff that care about our valued customers.
For those looking to relocate, why should home movers choose your area?
CPS cover all of Northern Ireland and we are the largest geographical spread agent in the region. There are many reasons to choose to relocate to NI. The cost of living and childcare is less expensive, while the quality of life is certainly very high.
The education system in Northern Ireland is of a very high standard in comparison to elsewhere to the UK. Due to the quality education our universities have to offer, lots of graduates leave Northern Ireland for 5-15 years then return when they have kids for the family support and, again, for the education of the next generation.
Additionally, Northern Ireland offers trading and connectivity advantages with one foot remaining in Europe as part of the Brexit "free trade agreement".
What is next for the property market in your area?
Development of our commercial market positioning and we are looking to carry out property auctions.
What charities do you support in your local area?
We support Cancer Research and two local hospice units. In one of my favourite fundraisers, I did a bike ride from Paris to Nice and raised £32,000 for MS. At CPS, we channel our charitable donations annually to gain the most funds for each bespoke charity we support.
If you became the Housing Minister for a day, what would you change?
I would bring forward the long overdue rates reform as there has not been a rates appraisal reflecting the market in NI in the last 10 years. There are properties 25% inaccurately valued, which does not reflect true marketplace and frustrates lots of customers with excessive rates bills.
Can you give six tips for anyone who wants to work in the property sector?
Tip 1
You have to enjoy looking after people needs.
Tip 2
Be confidential.
Tip 3
Listen first then advise. Additionally, only advise if you have the accurate data. There is nothing wrong with saying, "I will find out for you".
Tip 4
Always go the extra mile for the client.
Tip 5
Remember your reputation is always on the line and "word of mouth" is essential for future business.
Tip 6
Remember: every customer you speak to, you are speaking on behalf of CPS and the company's reputation, so the hard graft of almost 35 years is on the line.
What makes the perfect home for you?
Location. Location. Location.
Do you have anything else you would like to share?
I love what I do, and the team at CPS are committed to everyone's bespoke requests.
"A Reputation Built on Trust" is our strapline and every team member in CPS respect this.