Buying a home can be stressful, so it is always best to research the area before starting a property search. Being aware of how quickly the market moves and what is most popular is key. Not only will it shed light on how long it will take to exchange on a home, but it also lets you know who you will be up against. There is nothing worse than deliberating over a property, only to find that someone else has put in a full-price offer. Being prepared is key.

For investors, this information is particularly crucial. Buying a high-demand property in a popular part of town will ensure an availability of tenants, as well as good price growth.
So what type of properties sell the fastest? And where in the UK is the property market moving the fastest?
"Here in PO14 Stubbington village, we sell properties at the right price within a couple of weeks," said Darren Challis, Director of Chambers Sales and Lettings in Bursledon. "We can even sell three new bungalows within a few days. Bungalows are most popular with cash buyers or those downsizing from larger properties. Other properties usually take around four to six weeks.
"The demand is there for bungalows and properties like detached bungalows that can be extended in a chalet. The demand comes from far and wide due to the value for money and being close the the sea. It also helps that the village is a traditional area with good old fashioned shops."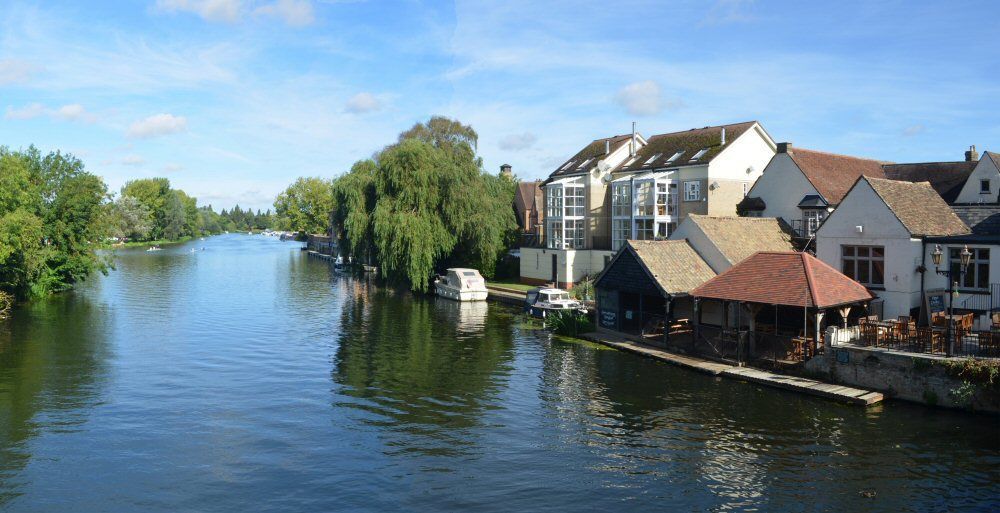 "Properties in St Neots sell fastest close to the town centre and the train station," said Karen Keightley, Branch Manager at Thomas Morris. "Properties that are priced right can sell in first few days. The most popular properties are 2/3 bed houses under £250,000. Mostly, enquiries for these types of properties are coming from young professionals and families that need more space."
3. Higham Ferrers, Northamptonshire
"In our area, four bed modern family homes and Victorian terraces are very popular with first time buyers, and they're selling quickly," said Elizabeth Daker, Director of Charles Orlebar Estate Agents. Last month alone, we had a property like this sell in two days and another in five."
"Last year passed in a flash with a continuing upward trend in house prices locally, although this increase slowed marginally in second half of 2016. We saw houses in most price ranges seeing competing bids by buyers keen to secure a purchase with a limited availability of stock. I do think we have seen such significant growth locally over the last few years (largely in anticipation of Rushden Lakes development and commutability factors) that the inevitable slowdown now cannot be unexpected. 2017 should be a year of slow but steady growth in prices compared to previous years."
"Haywards Heath is a prime commuter town 45 mins from Victoria and London Bridge," explains Jaime Wallden, Senior Director at Mansell McTaggart. "Having worked here for the last 30 years, I can honestly say that this is one of the country's hotspots, but it remains affordable."
"Properties sell fastest in Agnes, Cornwall," said Andy Goundry of Goundrys Estate Agents. "They often sell before we even put them on the internet. Most sell within 2 weeks. Cottages and any properties with a sea view usually sell fastest.
"In Truro, where I am based, properties usually take three times longer to sell. The fastest sales are to second home owners and medical professionals, due to proximity to a very large hospital. The current lack of new instructions means in certain areas we have more than one buyer per property so often the asking price is exceeded."
6. Lutterworth, Leicestershire
"Properties in Lutterworth town are selling very quickly," said Trish Perrone from Bartram & Co Lutterworth Ltd. "The only properties that may take longer to sell are those a few miles outside the town, and any which are quirky or overpriced.
"In December, I had a four-bedroom detached home on the market for £350,000, which is slightly more than the market value. However, it was viewed with 24 hours and an offer was made for the full asking price the following day. The couple who purchased it said that they wanted to secure a purchase because properties in the area are selling so quickly and they didn't want to lose the house.
"Similarly, I had a property within walking distance of the town centre. The sellers wanted a minimum of £400,000 and planned to market it in January. I suggested they list it at £425,000 in December instead. The house was sold within two weeks for the full asking price. The buyer said that they wanted to relocate to Lutterworth and having been searching the internet for months. With so little to choose from, they offered the full asking to ensure they secured this purchase."
Frances Bowling, from Moss Properties said "Properties sell fastest in the Woodfield Plantation, Doncaster. Townhouses here typically sell within six days. This contrasts to the average time on market in 2016 for Doncaster, which was nearly 12 weeks. Most of the people buying have viewed 7-10 properties, and most are investors or young professionals."
Martin Moore from Morris Marshall & Poole said: "The Tywyn office of Morris Marshall & Poole is located on the West Wales coast and is a popular holiday destination with many beaches and the Snowdonia National Park on the doorstep. This attention combined with the growth in outdoor and extreme sports has resulted in many more people considering the area for the purchase of holiday homes or, even relocating permanently.
"The seaside resorts of Aberdyfi and Tywyn are proving most popular and accurately priced houses will sell fast in these areas. Condition of the properties does not seem important so long as the price reflects the extent of work required, even second home buyers don't seem put off by a project, that said, new builds tend to be some of the best sellers as there are relatively few of them and the buying process can be very easy. Houses on the coast are most popular, especially if they have a sea view and sales within a couple of weeks, or even a few days, are not uncommon.
"Most of the buyers for these homes tend to be more mature in age, not necessarily ready for retirement but certainly with some flexibility regarding work commitments. This benefits the sellers as most buyers are chain free and only seek small mortgages if any at all.
"It doesn't mean everything is easy - the population is very sparse and travel time to employment centres and even supermarkets can make living in the area impractical for many."
Catrina Horsley, Branch Manager at James Du Pavey, said: "The most popular locations are areas with good amenities, schools and commuter access for rail and road connections as well as major places of employment.
"We have recently seen cases where multiple offers can be received within 24 hours of the first viewings. Mid-range properties are most desired, particularly £200,000 - £300,000, three or four bedrooms, traditional or modern semis and detached but good condition. Presentation and contemporary fixtures and fittings can be key.
"Large property developers make their products very appealing and a move relatively easy with incentive schemes, together with availability of help to buy, which in my experience although it is available to any buyer on a new build, first time buyers have found this very attractive.
"The old saying of 'location, location, location' is still very much in evidence in the Staffordshire area. We have found that within Stone there have been huge numbers of buyers coming in to the area who are unfamiliar to the area, so are asking colleagues and locals for their advice on locations."
"Saffron Walden is one of the fastest selling areas," said Kevin Moll, Director of Kevin Henry Estate Agents. "Besides constantly appearing in the top 10 places to live, a beautiful market town, it has one of the best comprehensive schools in the country and is a retirement town as well. Properties can sell within days and there are regularly multiple bids.
"There are a number of brand new developments which are selling well. Anything under £300,000 is in short supply and a lot of the old cottages in the town centre sell very well. There are a number of fairly central streets that always sell well as they give access to popular primary schools. At the right price, anything will sell well in Saffron Walden.
"We have a lot of people downsizing locally and from further south. London buyers are always in evidence. We have a number of professional people from Cambridge such as those employed by Astra Zenica who have moved down from Cheshire. Investors are still about in reasonable numbers, and first time buyers are more noticeable.
"New builds have been doing well, but so have all parts of the town. It is a town with much demand, squeezed between Cambridge and London - two of the most expensive places in the country. There are good schools, low crime, rail links road links and lots of employment within an hour's commute."
"Across our network, the properties that sell the fastest are in Ruislip and Ruislip Manor," said Luke Allday, Sales Director of Gibbs Gillespie Estate Agents. " Properties will usually sell within two to four weeks if priced correctly. Two and three bedroom end-terraced and semi-detached houses seem to sell the fastest as they are the most in demand.
"These areas are very popular because of schools and public transport links. There are four tube stations all within close proximity of each other; West Ruislip, Ruislip, Ruislip Manor and South Ruislip, and the A40 and M25 are also easily accessible. The transport links make the area very appealing to investors.
"There are lots of first time buyers and young families whose circumstances are changing regularly due to schools, starting a family, job promotions etc. so they tend to move more frequently."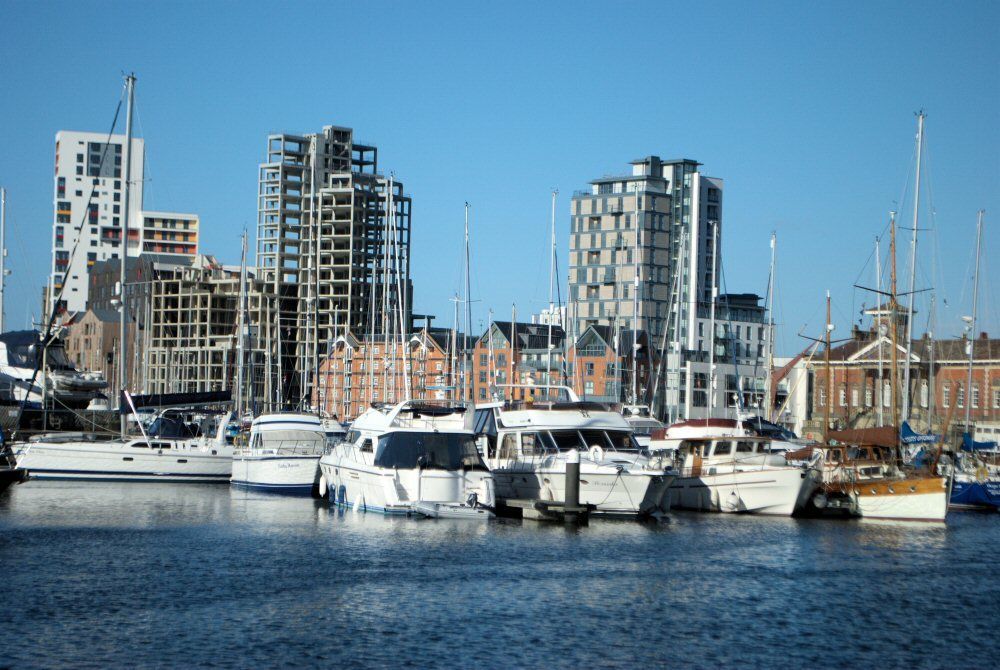 Town centre properties and strong school catchment areas are most in demand, however all stock is in demand if priced correctly," said Roy Spalding, from Your Ipswich.
"We are in receipt of some offers within 24 hours but as an average I would say that properties normally sell within 10 days. There is demand across the range, but standard mid-range family three-bed semi-detached homes are more popular and first time buyers and second movers are the most common types of buyers.
"New builds have been attracting a premium, which tends to equate to a longer sale period.
"Some news suggests Ipswich and its surroundings are bucking some trends with a bounce. I think this is due to lesser valued stock when compared to surrounding county towns and forecast improved commuter links."
"The core city centre in the Jewellery Quarter is selling the fastest here," said Philip Jackson, Director of Maguire Jackson. "Properties typically sell within one or two weeks, with good purpose-built one and two bedroom flats and authentic loft apartments proving to be most popular."
"Properties here are particularly popular with buy-to-let investors, professional singles and couples who enjoy a City Centre lifestyle.
"New builds are popular here, particularly if the scheme is launched within six months of the targeted completion date. Longer completion date projects in our experience become more sought after by investors, especially from overseas, who perhaps might not need to see a show apartment/showroom of finishes, which do assist owner occupiers.
"Camden Lofts in the Jewellery Quarter is a block of twelve loft apartments developed by Javelin Block, priced from £255,000- £515,000. This has just launched with occupation in June. 50% is already reserved. Javelin Block are acknowledged Jewellery Quarter developers and whilst they are not supplying a show flat, we are able to guide purchasers through obtaining access into their other schemes locally."
Mark Sparrow, Sales Manager at Wood & Pilcher said: "The fastest-selling homes are within walking distance of Tunbridge Wells mainline railway station. Most properties sell within three to four weeks. "Three to four bed period family homes with parking are in high demand. We are seeing a lot of fast offers from London workers with school-age children."
15. North Somerset and the Chew Valley
Jo Woolley, Director at Debbie Fortune Estate Agents said: "Popular local villages with good/outstanding Ofsted reports and a sense of community are in high demand. These include Wrington and Congresbury are in North Somerset and Chew Magna and Compton Martin are in the Chew Valley.
"Typically homes sell within three to five weeks of marketing. Period cottages or modern family houses on popular quiet new build estates are selling fastest.
"Young professionals, families and retirees from nearby Bristol are the most common buyers. We are fortunate to have two offices both within 30 minutes' commute of the City of Bristol, in Wrington and Chew Magna, both beautiful sought after villages. Whilst schools are always a big draw for any discerning buyer they are also attracted by good local amenities, transport routes and a good local pub. Statistics tell us that villages and communities with these attributes appreciate in value greater than those without, so buyers should definitely consider this."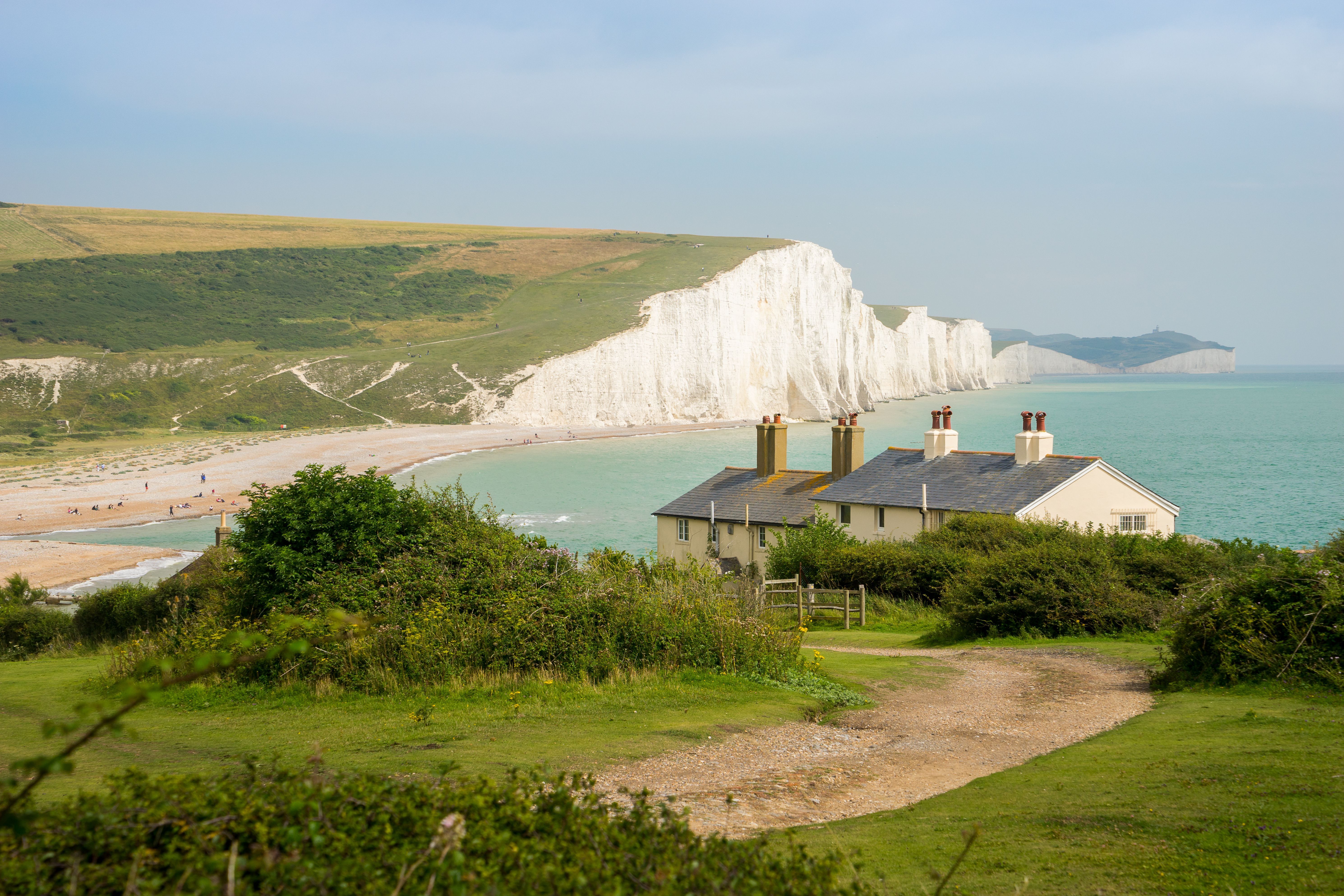 "Central locations, near amenities, train stations, and good schools are traditionally always in demand", said Adam Farrell, Director at Sawyer & Co Sales & Lettings.
"Properties in commuter belts, offering good job prospects with a wealth of culture and a vibrant restaurant and nightlife, offer people a good quality of life and the opportunity to enjoy a great work/life balance. Here in Brighton and Hove, we're blessed with a strong arts, music and creative scene offering people a wealth of things to do and enjoy when they're not relaxing on the beach.
"Our city maintains a strong market and properties continue to sell at a good pace. In terms of how fast properties sell, it really depends on the market conditions at any one point. However, with a good market a sought-after property can be sold on the first day just from the agent making a few calls to their hottest buyers. Flats and houses in central locations near to the local amenities or seafront are always the fastest selling in our area, especially if they have parking.
"Generally new builds sell faster because they're in short supply. However, even new-builds do still need to be priced correctly to sell."
17. West Bridgford, Nottinghamshire
Gina Burbidge, Sales Negotiator at Royston Lund said: "Properties sell the fastest in Central West Bridgford. Some sales can happen in a matter of days, but timing really varies. Anything with character, Victorian and Edwardian especially, can sell quickly. Homes that require some renovation can be quite popular here, too.
"Properties that appeal to families often sell the fastest – a property with three of four bedrooms in a good school catchment area."
"Correctly priced properties usually sell within six to eight weeks," said Darren Richards, Director at The Estate Company. "Apartments are the fastest to sell. We see the fastest offers from overseas cash buyers, and new builds tend to get faster offers than other properties."
Simon Miller, partner at Holroyd Miller, said: "We're in the fortuitous position of attracting buyers looking for a cheaper alternative to Leeds. Professionals and first time buyers are attracted to the suburbs of Wakefield, which are ideally placed on direct commuter links to Leeds without the premium price often seen in the suburbs of Leeds. We've also seen an increase in the number of professionals relocating here as they embark on new jobs in Leeds.
"The suburbs of Sandal, St John's and Wrenthorpe are areas where properties sell quickly. Re-furbished semi-detached bungalows are always an extremely quick sell usually taking only two weeks to sell. Any re-furbished property, or incredibly looked after/furnished property offered at £200,000 or less in these areas will sell between four to six weeks. Our properties tend to move quicker than the local average, which is 12- 16 weeks, but that's because we only market properties we know people will buy.
"New builds definitely sell quicker, especially the ones we market. New builds are offered with incentives galore, so it's no surprise. From financial incentives like Help to Buy, Sales Assist Scheme, and Stamp Duty paid, to the security of the guarantees you receive, not to mention other offers such as part exchange, furnished kitchens, carpets etc. the benefits go on - it's minimum effort for maximum return.
"Generally, people are drawn to the practical benefits of Wakefield. From good schools, to leisure facilities and pursuits, and excellent transport links to the rest of the country, this attracts professional couples and families, of which we tend to deal with the most."
To discover more about the Guild and find your local Guild agent, click here.