It's beginning to look a lot like Christmas, and if your home isn't ready yet, it is time to get the boxes out of the attic, set up the tree and get the Christmas tunes going. However, if you're looking for a little inspiration or a change of style this year, here are a few festive ideas to consider…
Start with a colour scheme that ties in with the room
It's easy to get wrapped up in all the joyous seasonal colours and create an unintentional sense of chaos in your living room. Consider picking out a colour scheme which complements your regular furniture, as sticking to a palette will create a sleek and modern look which blends seamlessly into your home, while also honouring the festive traditions we know and love.
Try rustic designs
Rustic items evoke feelings of cosiness due to the association with nature and warmth – which is why they are perfect for Christmas decor. Try out wooden Christmas ornaments, upcycled mason jars and natural garlands. Don't forget to make use of decorative pinecones, dried oranges and holly sprigs for endlessly comforting smells and textures.
Update your shelves
Add some drama to your living space by decorating your shelves with Christmas trinkets and winter foliage. Fake snow is a whimsical touch that works well on shelves for an effect that's reminiscent of snow-covered rooftops.
For the minimalists…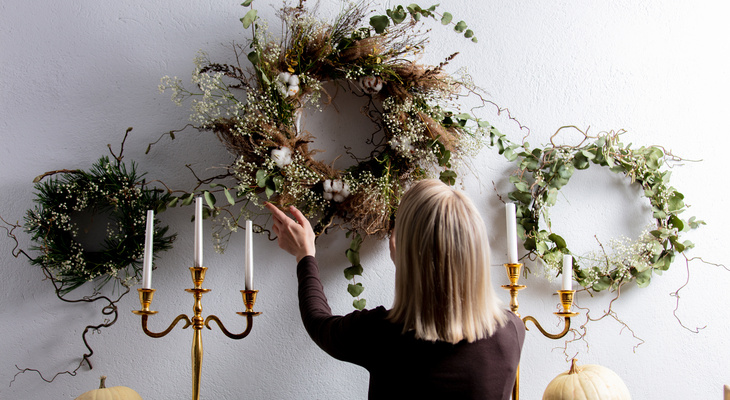 If you love Christmas but not the drama, you can subtly set the scene with a few nods to the season around your home. Skip the tree and style a glowing tree lamp with simple hanging decorations, create a centrepiece on your table using either sparkly ornaments or a bowl of festive potpourri. Make use of winter textures and patterns to cosy up your rooms, such as tartan blankets and pillows, faux fur rugs and white bedding that mimics the blankets of snow outside.
For the maximalists…
If you're feeling big, bold and bright, now is your time to start decorating to the nines. For a retro look, break out the nutcrackers, themed ornaments, singing Santas and tinsel, as these items will take you right back to Christmas past. To truly embrace the fun of the season, reject any restraints and allow colours and patterns to conquer the space, as doing so will create a room bursting with character and warmth.
Christmas lights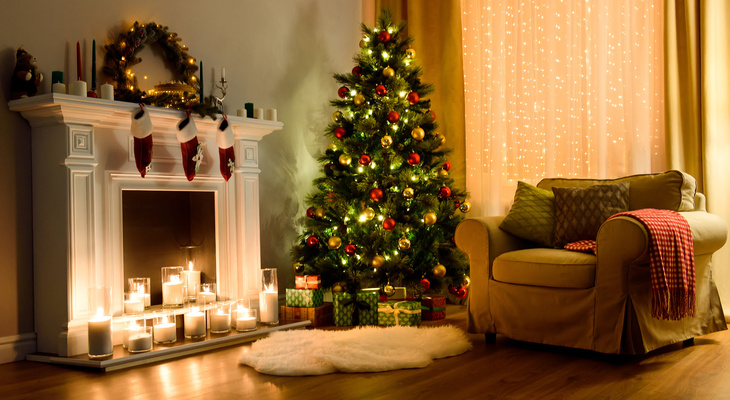 No Christmas set-up is complete without a few twinkling lights. Traditionally, Christmas lights around the tree are supposed to be as flashy and colourful as possible. However, these may not be to everyone's taste so to achieve a softer look which complements the room rather than dominating it, opt for white or yellow lights on a slow-changing setting.
Create festive wreaths
Store-bought wreaths rarely have the same charm as when they are handmade. If you've got a hot glue gun handy and a little extra time to get creative with your decorations, crafting your own wreath out of dry or faux foliage will add a personal touch to your front door that captures the homely feeling of the holidays.
Make things cosy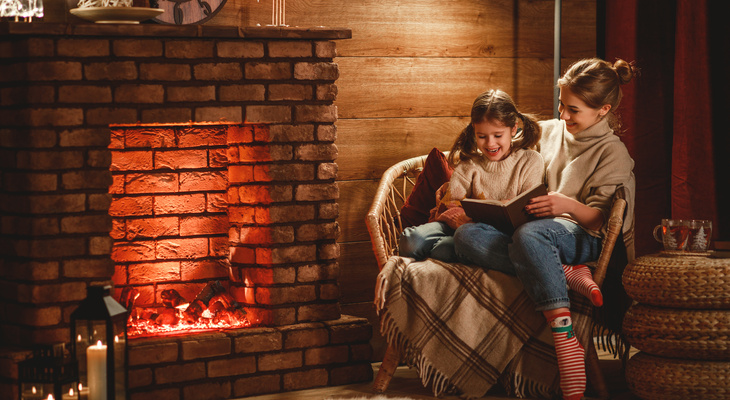 One of the key elements in getting your home ready for Christmas is to ensure everything is as cosy as possible. Especially if you plan on having guests, make sure every seating area has enough blankets and pillows, snacks are within easy reach and the fireplace is clean and ready to use.
Merry Christmas!
Are you thinking of buying or selling during the festive period? Read our blog on buying and selling over Christmas and get in touch with your local Guild Member today.