Summer is the perfect time to enjoying sunshine, good food and the company of friends and family. But hosting a memorable summer gathering requires more than just hoping everyone has a good time. A few key ingredients can take your summer entertaining from standard to spectacular. With this in mind, we've pulled together a few top tips to help your entertainment plans run smoothly:
Choose a memorable theme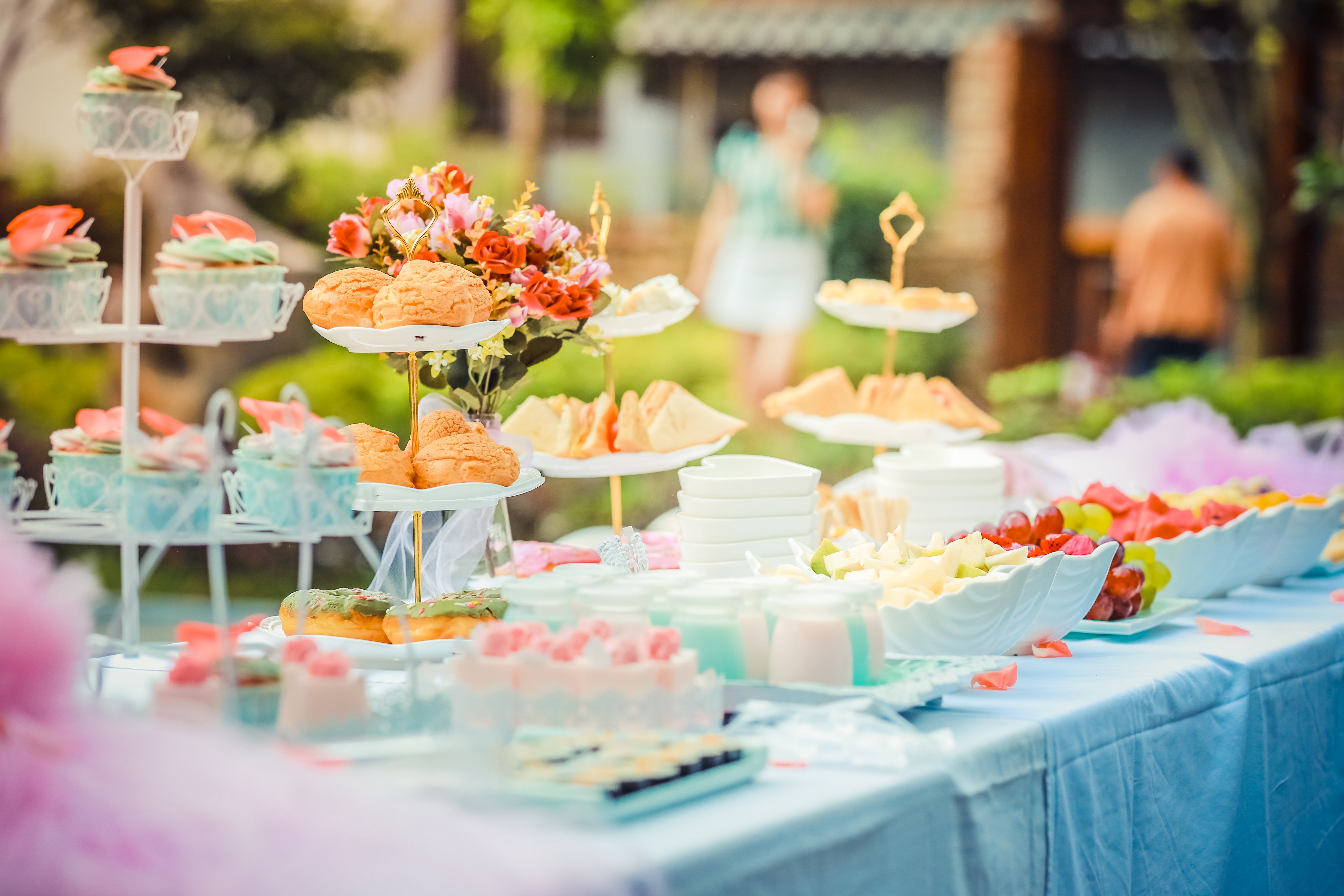 Choosing a theme helps make your summer events feel more cohesive and memorable for guests. Rather than aiming for a generic party, pick a fun theme that your decorations, activities and food can centre around. For instance, a beach party theme is perfect for a summer gathering — you can embellish your setting with seashells, sand, and tropical flowers, and serve cocktails adorned with umbrellas.
For nostalgic fun, a carnival concept works well — decorate with a tent, streamers and bright colours, and serve classic carnival fare like lemonade, candyfloss and hot dogs. Alternatively, if you'd prefer to opt for a more elegant set-up, you could choose the theme of a sophisticated afternoon tea, complete with sandwiches, Pimm's and strawberries and cream. Whichever theme you choose, be sure to carry it through in the decor, food, activities and attire for a cohesive party atmosphere.
Provide shade and shelter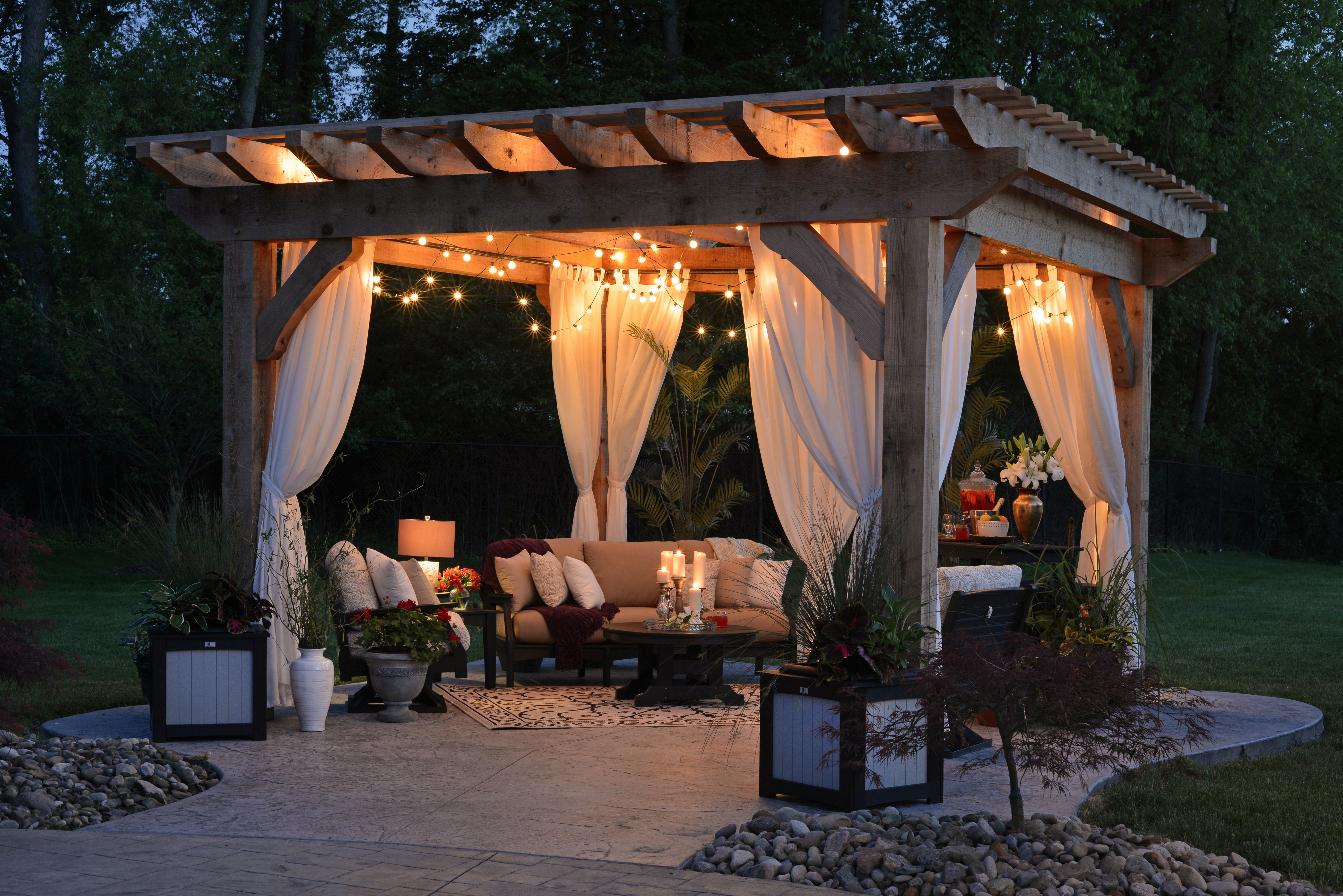 Summer gatherings are meant to be enjoyed outdoors, but the elements can take a toll on guests spending long periods in the hot sun or dodging unexpected rain showers. As a host, preparing ways for your attendees to find relief from the weather is essential for a successful event. Invest in structures like gazebos, umbrellas or pergolas to provide ample shade for guests. You can even decorate these areas with string lights, garlands or lanterns to spruce up the space and allow for use after dark.
In case of pop-up summer showers, it's also worth having a backup plan in place. A compact marquee can serve as emergency cover for guests and equipment, or alternatively, opt for activities that can be conveniently relocated indoors, to a conservatory or living room. Providing adequate shade and shelter means more guests will stay longer and remain comfortable mingling together outdoors well into the evening. And if the weather does interrupt briefly, you have the means to keep your party going strong without missing a beat.
Make it a sensory experience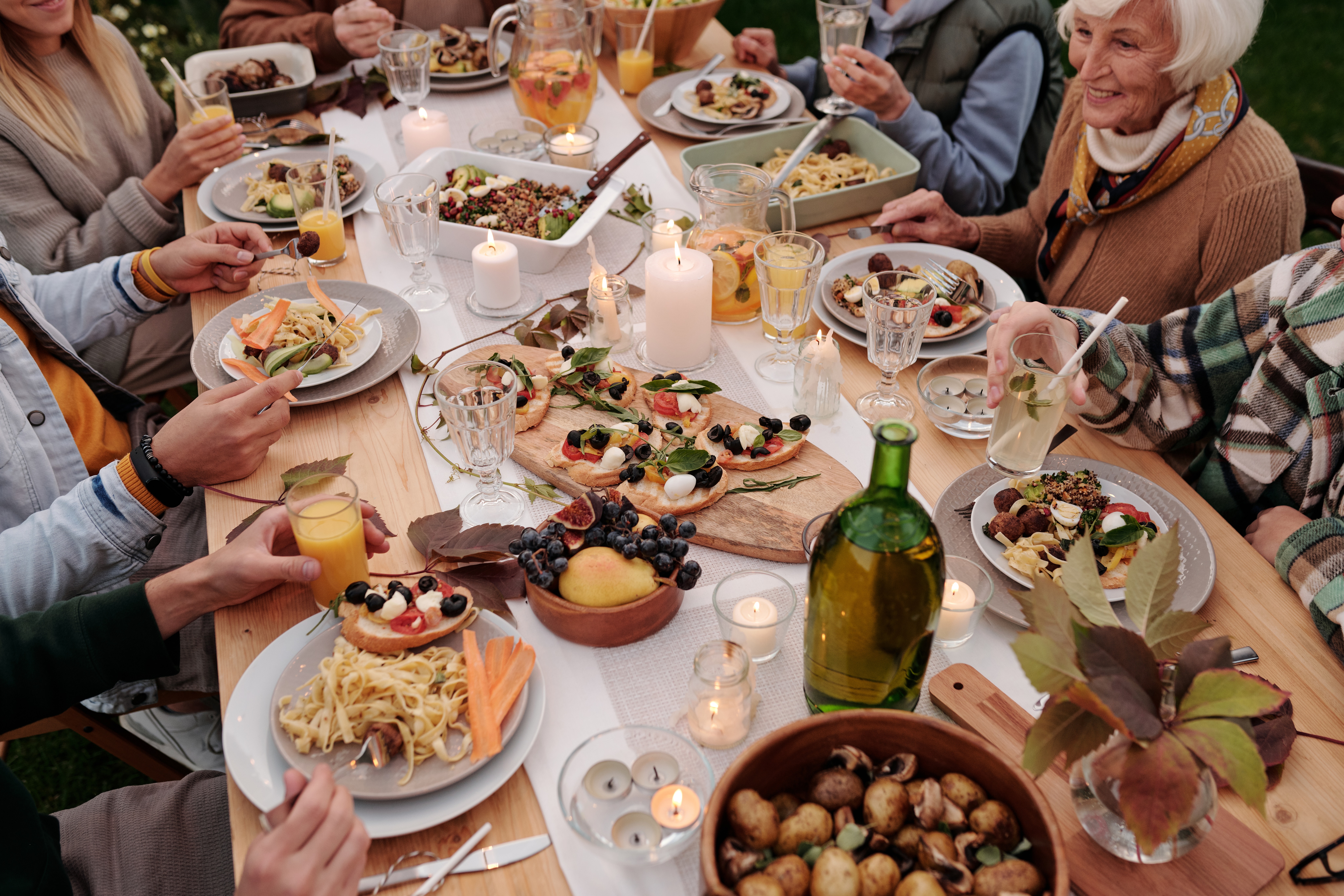 For an event that leaves a lasting impression, appeal to all your guests' senses. Think beyond visual details alone and incorporate elements that ignite smell, sound and taste. A layered, sensory experience will transform your gathering from ordinary to unforgettable. For example, scent is one of the most powerful yet overlooked senses for event theming. Incorporate natural aromas that match your theme, like citrus, floral or beachy coconut notes.
Sound is another important sensory element. Consider curating a playlist of music that resonates with your theme, such as steel drums for a luau or retro pop for a carnival party.
Most importantly, feature a menu of seasonal, flavourful foods and drinks that align with your theme. Fresh ingredients with vibrant colours will make the perfect visual centrepiece before stimulating your guests' taste buds. Paying attention to other senses beyond sight creates an immersive experience no-one will forget.
Keep bugs at bay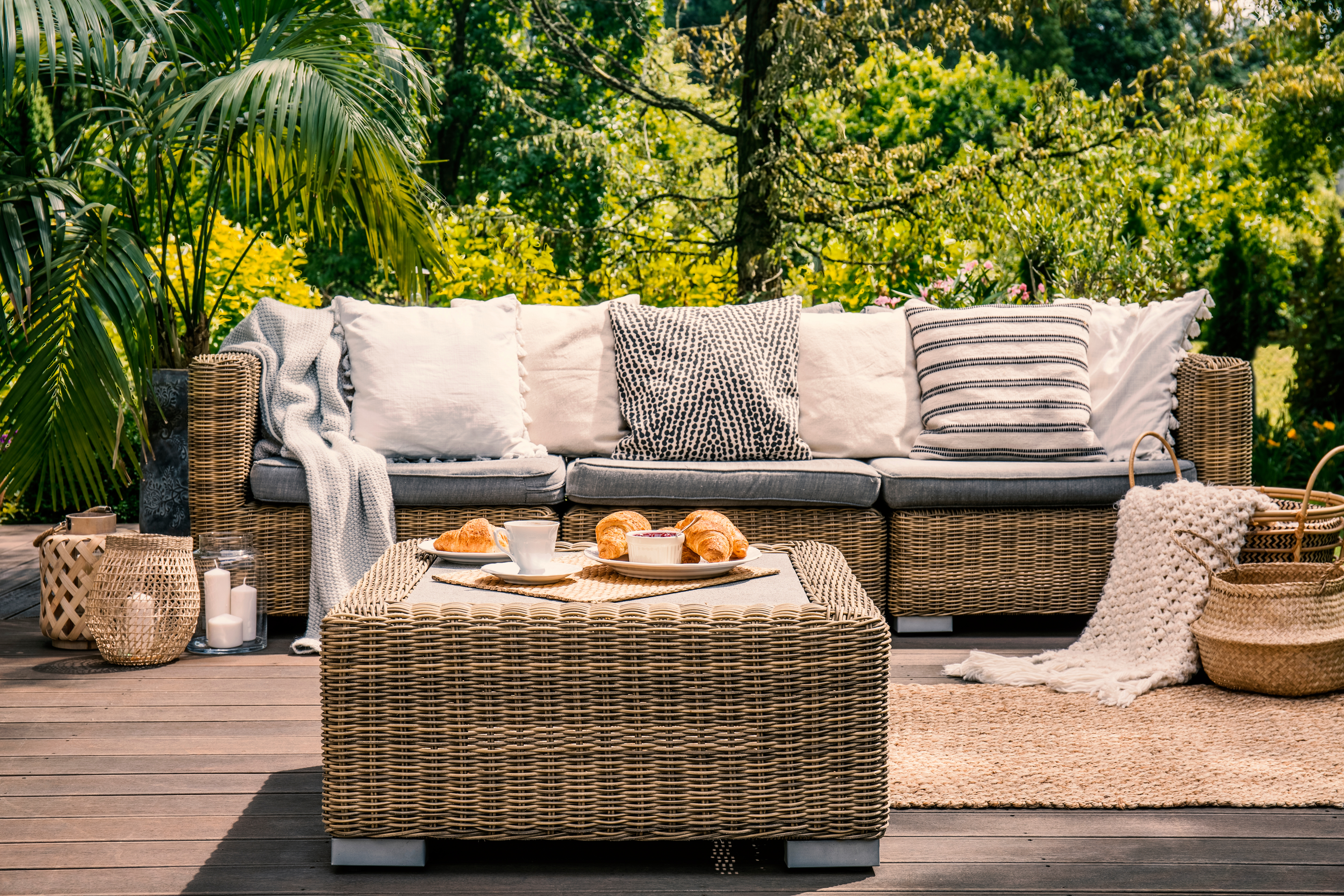 While a beautiful summer evening invites guests to enjoy the outdoors, the warmth also attracts unwanted insects. Take steps to deter pests so your guests can stay comfortable mingling and dining al fresco. Citronella candles and bug zapper lanterns placed around seating and buffet areas will naturally repel mosquitoes and other insects.
For a non-toxic option, use essential oils like eucalyptus, lavender or peppermint in oil diffusers. Planting mosquito-repelling flowers and herbs such as lavender, catnip, basil, rosemary or lemon balm along paths and in centrepieces can also help create a natural bug barrier.
Paying attention to controlling the insect population in advance, by utilising natural repellents and taking precautions during your event, will allow participants to comfortably stay late into the evening. And by taking an eco-friendly approach, you'll be able to keep your outdoor space bug-free without the use of harsh chemicals. Your guests will appreciate the care taken in anticipating their needs so they can relax and enjoy an al fresco evening in good company without the nuisance of pesky insects.
Ensure your garden is party-ready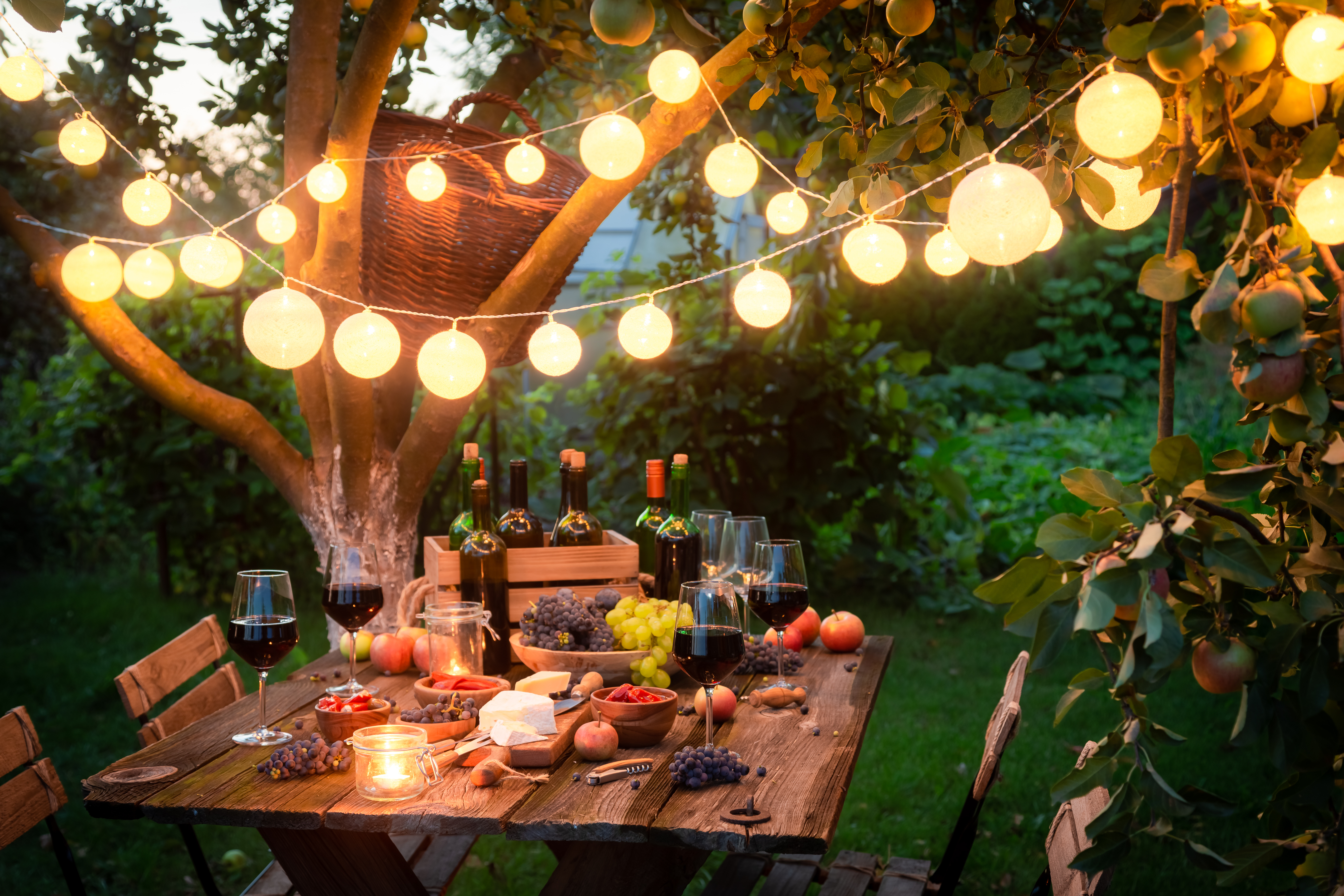 A successful summer gathering requires a well-prepared outdoor space, so make sure your garden or patio area is clean, tidy and functional before guests arrive. Paying attention to details in your setting will make the event feel polished while still casual and fun.
Firstly, tackle any necessary repairs in advance, such as checking for loose steps, uneven paving slabs or splintered decking boards. It's also a good idea to mow the lawn, de-weed and top up any gravel or stones to create neat pathways. Before your guests arrive, make sure to clean outdoor furniture and tables, and arrange seating for easy mingling.
It's also important to remember to provide bins around your garden so guests can easily dispose of any cups or napkins throughout the event. Test lighting and audio equipment in advance, and make sure you have enough functioning power outlets and extension cords for any and all devices you'll want on the day. Lastly, make final preparations the day before your party such as setting up outdoor bars and buffet tables, arranging games and clearing pathways for guests to use.
With attention to every detail in preparing your setting, guests will transition to a perfect summer night the moment they step onto your property. And you'll be ready to join in the fun right along with them, confident you have a functional and inviting space perfect for an evening of outdoor entertaining.
Contact us
Are you looking for the perfect property to enjoy with loved ones? Contact your local Guild Member today.