Converting a derelict wreck into a beautiful home is a dream for many. But what do you need to know before embarking on a renovation project? Here are some top tips from Guild Members.

1. Finding the right property
Renovation projects can be few and far between. When one does come along, there can be many interested parties. Some people interested in making a profit from the renovation, while others will want to create their dream home.
"Finding a major renovation project is never easy," admits Stuart Mills from Rickman Properties. "Get to know your local agents instead of just looking at websites. Talk to the agents, go in to meet them and explain what you want to achieve. Give them confidence in your ability to go through with a purchase, rather than just being another hopeful looking to make a quick profit."
Make sure you check all the sources available to you. John Newhouse from Roseberry Newhouse says: "Finding derelict homes or barns to convert can be tricky. Properties such as these can be in high demand and will often be found at auctions or in private adverts in the local press."
The auction house is a particularly good place to find dilapidated homes.
"Those properties that are particularly tired or have other complexities may be sold at auction and therefore local, online and national auction houses are a good place to look," suggests Stefan Collier from Joplings. "You may be able to contact the auctioneers directly to see if any properties can be bought before or just after the auction to avoid an expensive snap purchase in a rush of auction room excitement."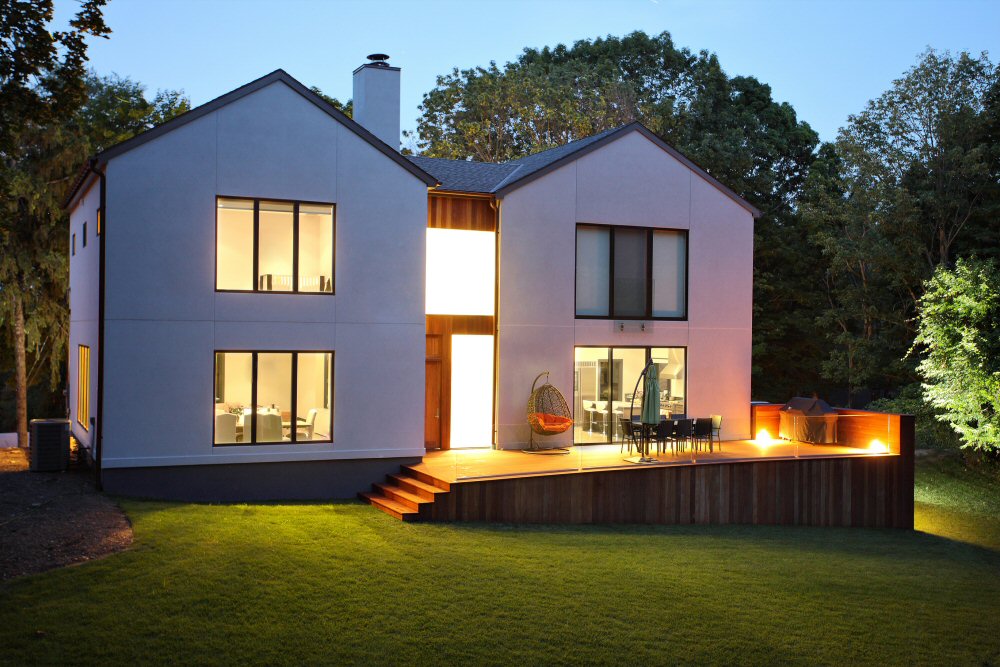 2. Setting a budget and getting finances in order
If you have ever watched an episode of Grand Designs, you will know that personal building projects often go over budget. It's important to plan realistically and have a large contingency budget.
"Given the likely structural integrity of run-down properties, the big issue may be finance," says John Newhouse from Roseberry Newhouse. "Buying at auction will require you to have funds or finance in place before you attend and to have done your homework with surveys beforehand."
Martin Moore from Morris Marshall & Poole agrees. "Costing such projects is notoriously difficult. To avoid running out of money during the work, check and recheck repeatedly before committing and always allow a generous contingency to cover the unexpected."
3. Legal considerations and planning application
From planning permission to area restrictions, there is a lot of legal work to do before building can start.
Edward Dixon from Simmons & Sons says: "One has to be extremely clear-headed about major renovation projects and start with the most basic questions, such as 'is the work I am wanting to do legal?'"
"Don't think that just because you have the imagination and drive to save an old building that the local Planning Authority will agree with you. There may be any number of restrictions in place which might not be immediately obvious, such as those imposed by Listings, Heritage requirements, Areas of Outstanding Natural Beauty and so on. Start by looking into the background of the building and the Local Planning Policy for clues. Councils now offer dedicated pre-application advice for a fee, which is not the same as a planning application but gives a good insight into the issues that might arise."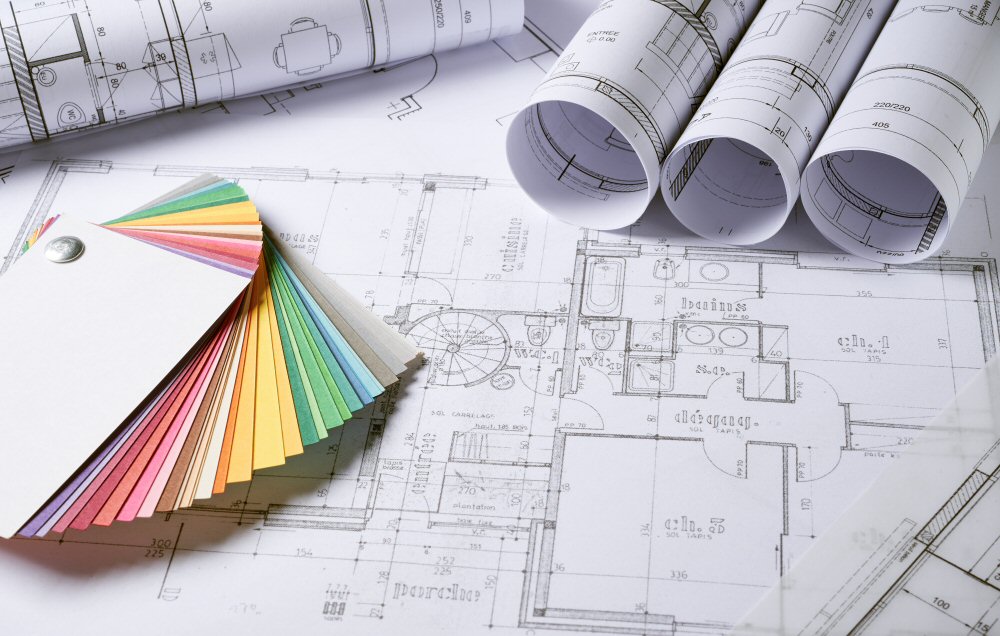 4. What surveys do you need?
It's important to conduct several surveys before building starts to assess the building and work out exactly what you need to do.
"Start with a specialist building surveyor and a structural engineer who, between them, will be able to start building a picture of how much work will be needed," says Edward Dixon from Simmons & Sons. "Older structures will need careful examination of roof parts, wall strength, and foundations, whilst 20th Century properties and former industrial sites should have an asbestos survey as well.
"Another point that is particularly relevant for rural properties is the supply of utilities. That old barn may make an ideal home, but where is the nearest water main or electricity supply? If they must cross someone else's land to get to you, there will be costs involved and legal agreements to be drawn up."
Stefan Collier from Joplings has further advice. "Derelict properties are often empty for some time and therefore can be prone to structural, damp and timber defects. Therefore, it is essential to instruct a chartered surveyor to carry out a full Building Survey on the property. This will outline the current defects and give you advice and help to plan for any intended alterations."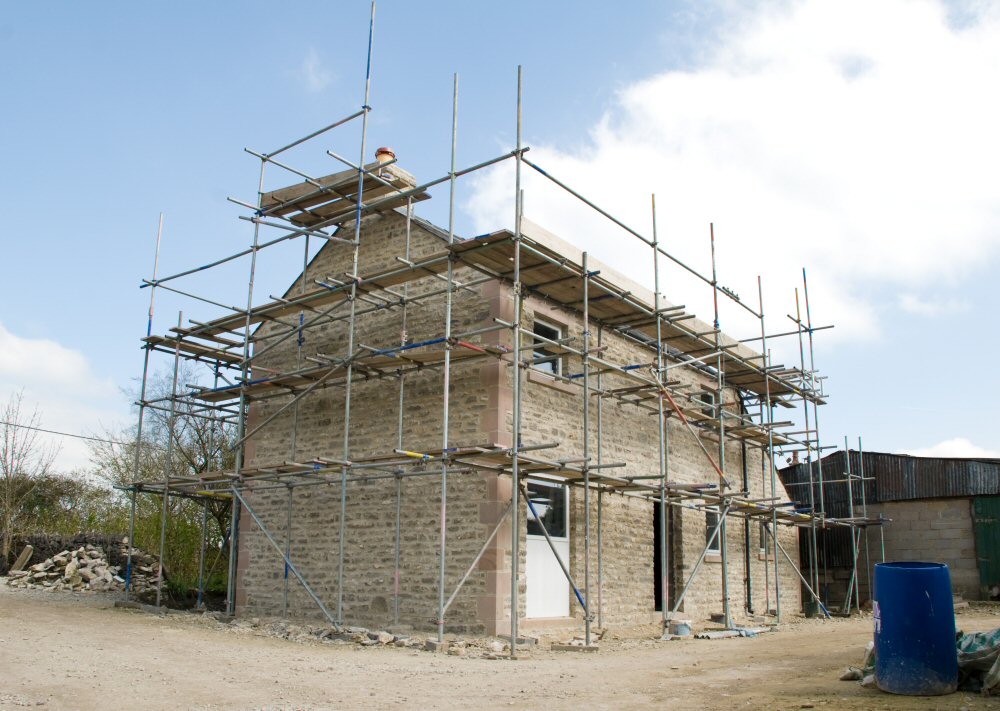 5. Choosing your contractors
Now that all the property research has been done, it's time to start thinking about the build itself and the people that will need to oversee it.
Stuart Mills from Rickman Properties says: "Carefully consider who is going to project manage the build. There are qualified people for this; you can get the architect, or if you are brave and have the time to devote, you can do this yourself. This involves coordinating all the tradespeople, such as when they should be on site and what they should be doing. Plus, they will liaise with the planning department, arrange inspections of works done, and get everything signed off. Getting the paperwork right is vital; the last thing you need is to get toward the end of the project and find you cannot move in because of paperwork that has not been completed."
6. Thinking about profit
"Buying and rescuing a derelict property can be a difficult task, however, if you get the right professional advice along the way, you can create a truly fantastic and individual home. I have also found that well-finished period and character homes get an excellent reception on the market and, therefore, your investment could prove lucrative in the long run," says Stefan Collier.
Are you dreaming of your own renovation project? Contact your local Guild Member to find out about properties on the market that could be suitable.