Market dynamics
Blue skies and sunshine have put a smile on many faces in recent weeks. Conditions remain challenging, but improved economic forecasts are good news for the housing market.
Mortgage approvals and sales volumes in April remained subdued as prospective buyers continue to adjust to today's interest rate environment. However, Zoopla report the volume of sales agreed in May was up 11% on the 2018-2022 average. Close to two-thirds of sellers are confident they will sell their property within three months and 70% of prospective buyers expect to buy within that time frame (OnTheMarket). Surveyors remain cautious but are their most positive as to the state of play of the market since July 2022. Expectations over the next 12 months point to stable market conditions (RICS).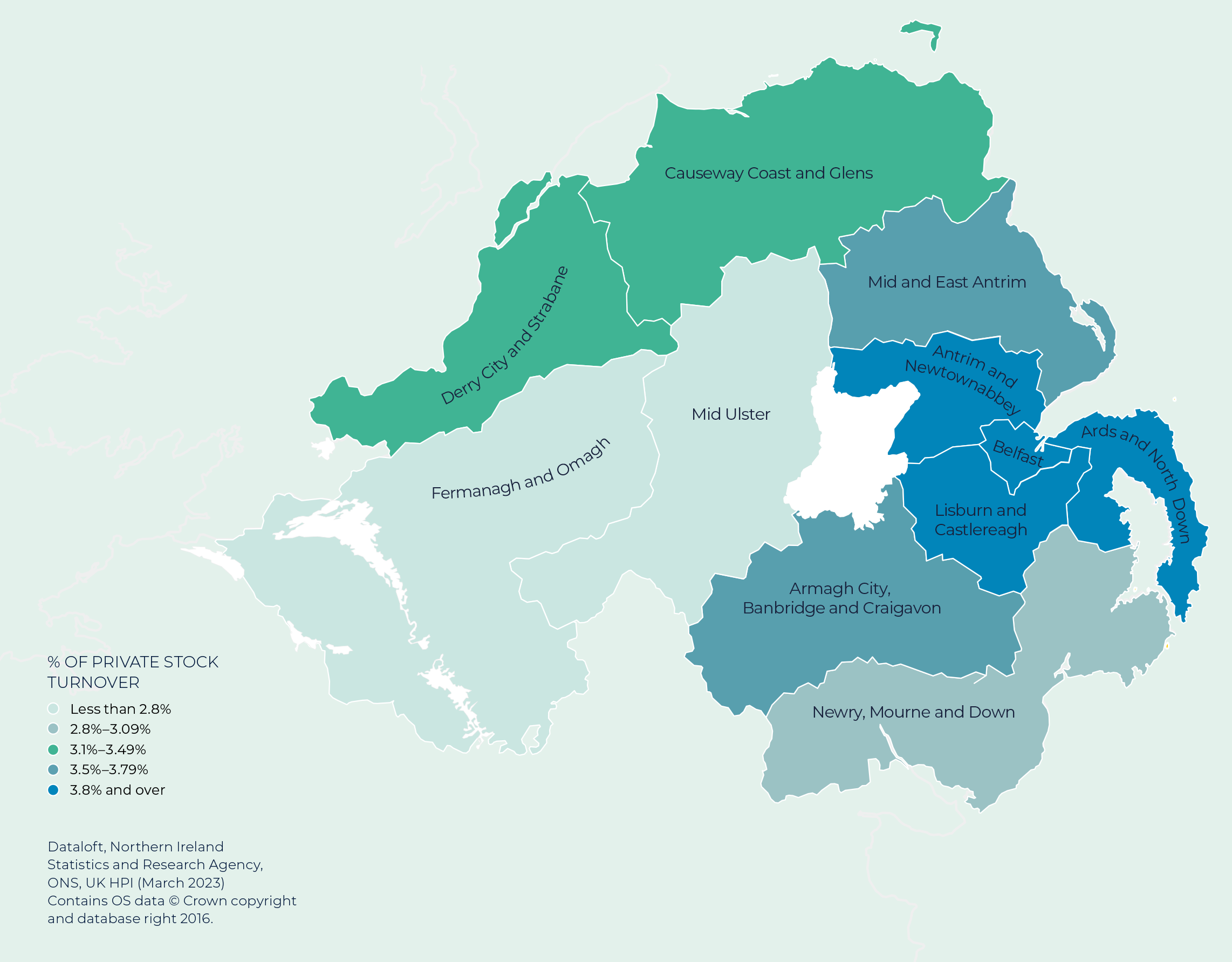 Consumer confidence
Growth is now predicted for the UK economy in 2023, a significant shift in rhetoric from just a few months ago. While still cautious, consumer confidence continues to rise, registering its strongest level for 15 months in May. An 11-point uptick in consumers' willingness to make expensive purchases is a positive sign for the housing market in future months. The average price of a 5-year fixed-rate mortgage is fluctuating just above 5%. Inflation fell to 8.7% in April and falling energy prices are set to lower consumer bills in the coming months.
Annual price growth has moderated across all regions of the UK in recent months, but despite marginal month-on-month falls the market has begun to stabilise. Nationwide reported a month-on-month rise of 0.4% in April, followed by a softening of -0.1% in May.
Across Northern Ireland, the most active housing markets are currently those in Ards and North Down, and Belfast, where more than one in every 25 properties has changed hands in the past year.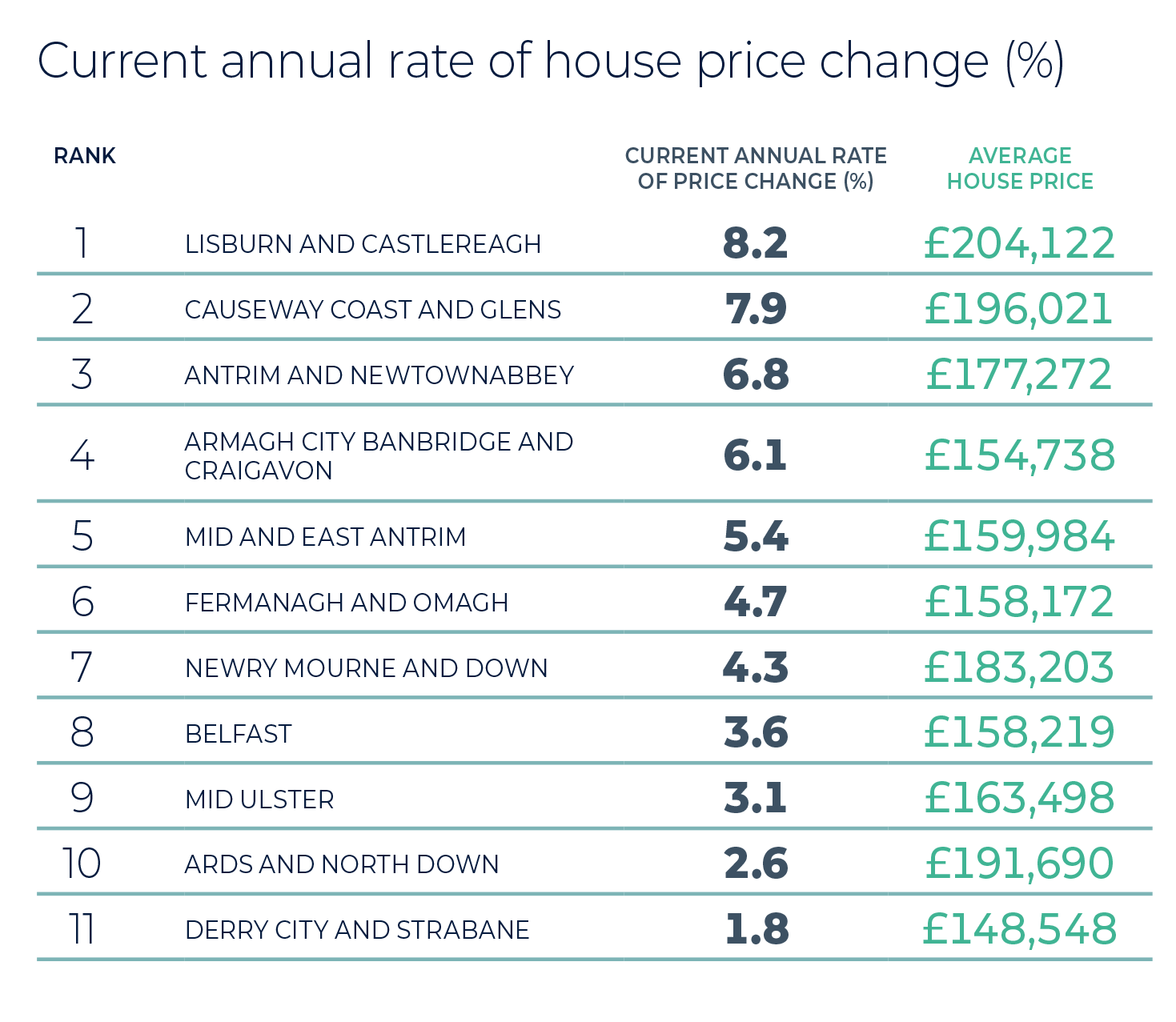 At 270,000, sales volumes in the first four months of 2023 are significantly lower than the frenetic markets of 2021 and 2022. Given the economic challenges prospective home buyers have faced this is hardly surprising, but as it has time and time again the housing market is proving resilient. Despite rises in the base rate of interest, mortgage rates remain lower than six months ago and Rightmove report the number of sales agreed in the first four months of this year is just 3% lower than for the same period during the last so-called normal market of 2019.

Contact us
Sell your property with your local expert this summer. Contact your local Guild Member today.