Online Estate Agents Vs High Street Estate Agents
Choosing the right agent is key to selling your property. We have seen an increase in online estate agents in recent years and there has been discussion as to whether sellers should sell their home with an online agent or stick with an established high-street estate agent. In today's blog, The Guild share their views on high-street and online agents.
How Do Online Estate Agents Work?
At first glance, one of the biggest advantages that come with opting for an online estate agent is the savings that you may be able to make on your overall fees. But how do they work?
When it comes to valuing your property, an online estate agent will use online data, and then market your property on popular platforms such as Zoopla, Rightmove and On The Market, etc and the quality of images that they will use to market your property are just as professional as those of a high street agent.
Most online agents will arrange the viewings on your behalf, and keep in touch with you via phone or a dedicated online portal just for you, however, an online agent wouldn't normally attend the viewing. This would have to be yourself.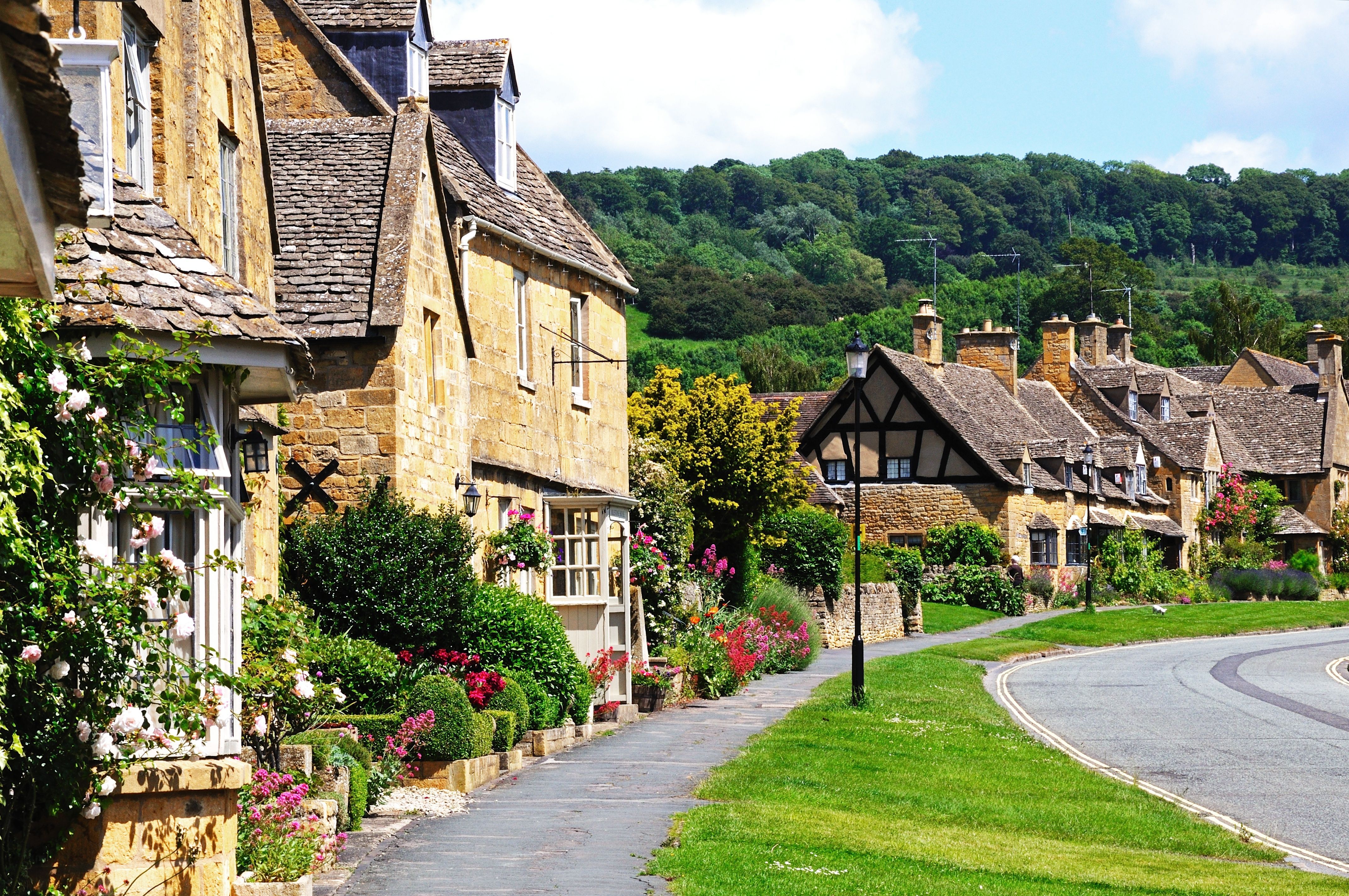 What are the advantages of online estate agents?
The Cost:
You may save money in fees by opting for an online estate agent. You are advised to check your local market though as in some areas, there may be very little difference between online and high street estate agents and in some cases high street agents could be less.
Transparency:
An online estate agent should display their fees clearly and transparently on their website, including any VAT charge. They should also display the entire process of their involvement clearly online, from creating the marketing placement, to finding a prospective buyer and every step in between.
You Have Control:
You maintain control over managing everything online and deciding when viewings are convenient for you.
Flexible Fee Packages:
By opting for an online estate agent, you usually have to choose from one of their set fee structures that delivers the services and knowledge you need and matches a price that you can afford.
What are the disadvantages of online estate agents?
Upfront Costs:
In most cases, when it comes to opting for an online estate agent you will have to pay your fees upfront, whereas if you opt for a high street agent, you pay on the completion of your sale. If your property does not sell, or you wish to switch agents, you will then lose your money.
Property Valuations:
As everything is conducted online, you cannot be 100% guaranteed that 'local property experts' to your area are actually experts in the area that your property is located. Carrying out property valuations based heavily on data can be inaccurate and therefore it is recommended that even if you opt for an online agent, you ask a high street agent to carry out a valuation for you to get an accurate valuation. Of course, in times where demand outstrips supply, an online agent may not regularly review the price once on the market - so you could potentially lose out if there are several interested parties.
Control / Responsibility:
When you opt for an online estate agent, you do manage everything yourself, whereas if you opt for a high street agent, they take the heavy responsibility off your shoulders. You need to make sure that you have the time available to take this on, before you lose out on your upfront fees.
Conducting Viewings:
As mentioned above, an online agent will not carry out the viewings on your behalf. (Some may offer this as an optional extra). This is something that you should consider when choosing which style of agent you wish to choose.
Handling the transaction through to exchange and completion - the moving date:
This is arguably the most important part of the transaction in the current climate. Typically, a high street agent may be in a better position with locally trained staff to ensure you reach exchange of contracts.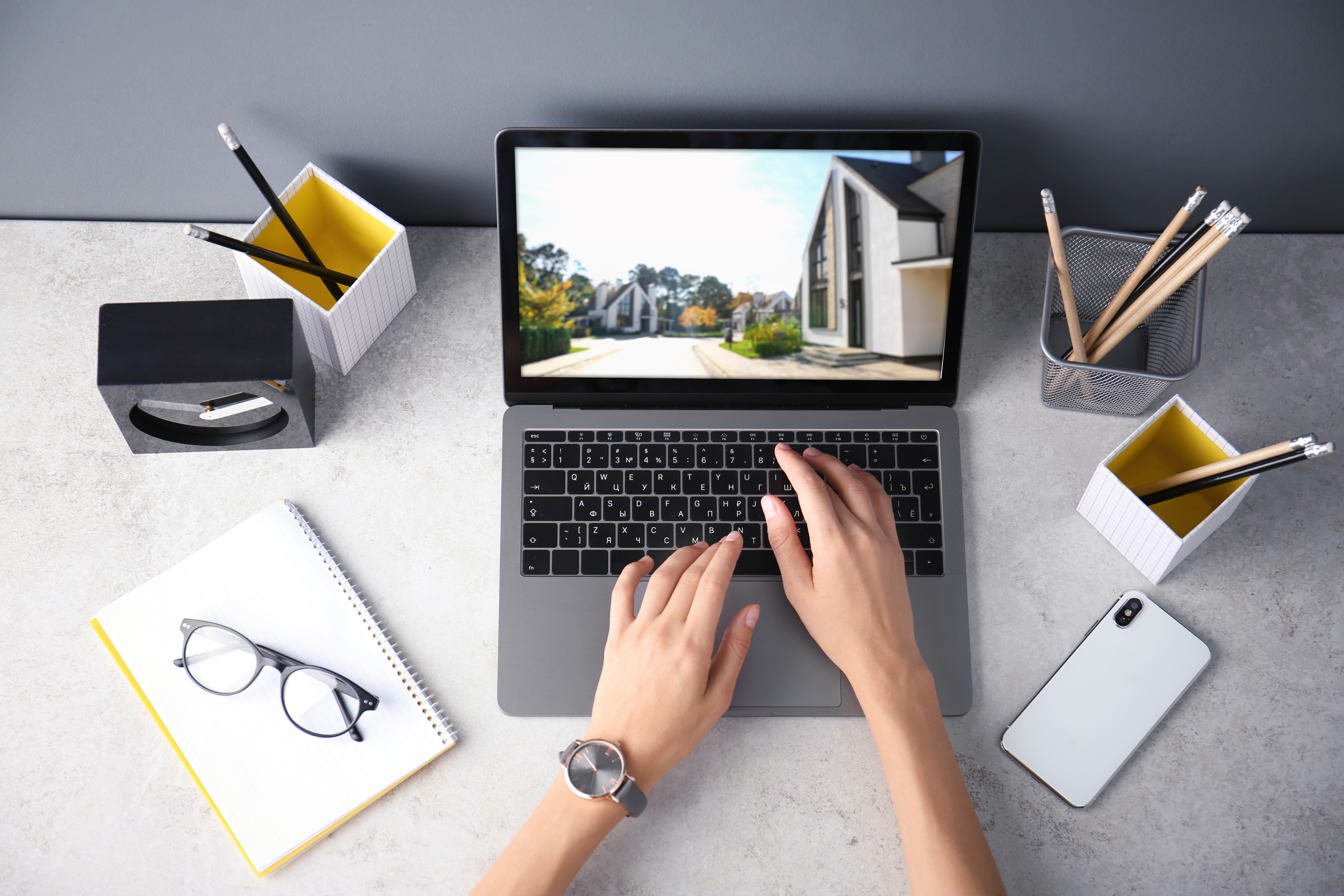 How Do High Street Agents Work?
A high street agent will take care of the sale of your property from marketing the property, to finding prospective buyers, carrying out viewings and completing all legal formalities necessary to exchange.
What are the advantages of high street estate agents?
Personal Service:
Probably the most obvious advantage of opting for a high street agent, the service you receive will be personal to your property and situation. You will be working closely with an actual person, as opposed to someone online, which provides a lot of reassurance for many when undergoing such a large and personal task as selling a property.
Accompanied Viewings:
Your high street agent can carry out viewings on your behalf, or accompany you on the viewings - whichever is your preference.
Experience / Knowledge:
When you opt for a high street agent, you opt for experience. Many local estate agents have a wealth of knowledge in the area they specialise in, meaning that they have great experience of the local property market. Not just that - they know exactly what to look out for, what to ask and the signs to pick up on during a viewing.
What are the disadvantages of high street agents?
Expensive Fees:
The most common - high street estate agents tend to be more expensive than online agents. They will more than likely charge greater fees as they have greater overheads than online agents, for example their storefront rent, staff, business rates and so on. (The usual commission for a high street agent can be between 0.75% and 3% of the final selling price.) However, this could be off-set by the extra staff, local knowledge and office space, which actually may achieve a better price or get you moving quicker. As with anything, the cheapest option is not always the best solution.
Limited Hours:
Some high street agents will only work the hours that their store is open. Usually 9-5, and shorter hours during the weekends. This can be tricky when it comes to holding viewings or needing to get in touch with your agent out of their working hours, if you yourself work long hours.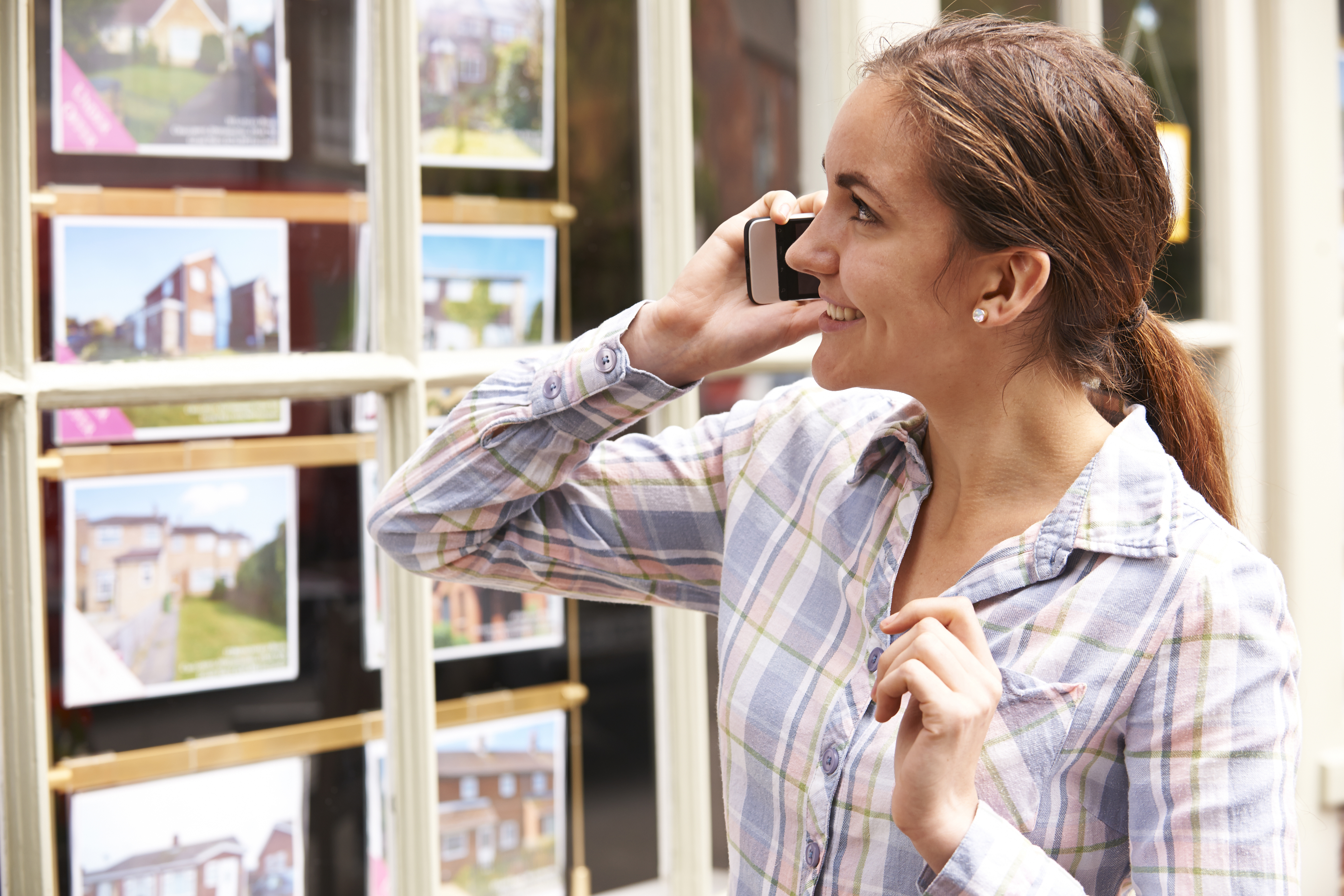 Online Estate Agents vs High Street Estate Agents: What Should I Choose?
The option lies totally with you and your situation and circumstances. If you wish to handle the process of your property sale, and don't need to rely heavily on the services of your agent, then an online agent may be the best option for you.
However, if you wish to rely on your agent, and let them take care of the process, then a high street agent will be best. Let's hear from what our agent Simon Bradbury, from
Thomas Morris
, advises about going down the high street agent route:
"High-street estate agents offer a full service. The internet-only estate agent does not normally offer the full range of essential services required by sellers and landlords without charging additional fees for those services. For example, conducting accompanied viewings.
"This full service includes substantial online marketing for each property via property portals and other internet based marketing channels. Additionally, it may also include significant promotion in newspapers and magazines, which consequently attract purchasers from different sources. Plus, they will have local property knowledge and will only get paid if the house sells at an acceptable figure."
Contact The Guild Today…
Are you looking to buy, let or sell and wish to go down the high street route? Then get in touch with
your local Guild Member
today to get the ball rolling! Receive a
free valuation
to get started.