Whether it's your first Christmas hosting or you've lost count, there will always be new tricks to learn which would make the whole event run much smoother. Preparing the home beforehand sits somewhere at the top of the list; here are some of our top tips on how to get your home ready early…
Slow down the flow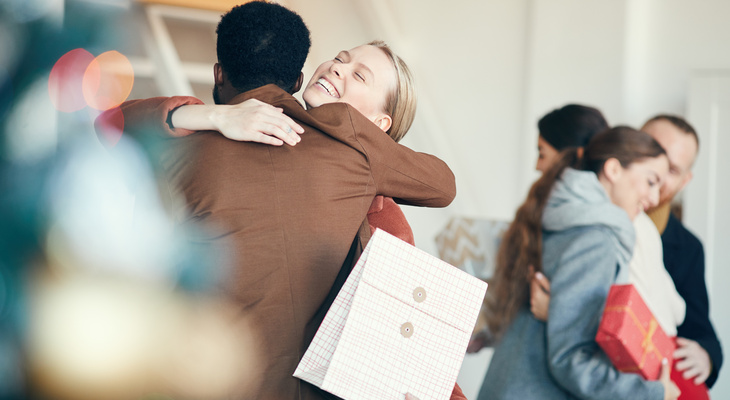 Many people will overlook the issue of traffic flowing through the front door until it's too late, and coats and shoes are all over the place. Decide early on where guests will put their coats as they walk in and try to make as much room as possible for scarves, gloves, hats and bags. If you have a cupboard under the stairs, give it a good clean-up and leave some extra space for umbrellas and wellies.
Have a big clear-out
Before the kids get their new toys, your wardrobe gets updated and your bookshelves fill up with the latest bestsellers, make sure to have a clear-out. Now is the perfect time to donate items and free up some space in your rooms. If you have any newer items sitting around that you don't have use for, consider selling them and using the money for additional Christmas presents.
Lighting choices
For relaxing indoors, warm, low lighting is perfect. Harsh lighting can be headache-inducing and that's the last thing your guests will want after their Christmas dinner. Instead, you can create a cosy ambience using candles, fairy lights and the warm glow of the fireplace.
Clear away the clutter
You will need floor space for opening presents, games of charades, and gathering around the TV; so it's a good idea to move some furniture around on a temporary basis and remove any clutter taking up the room.
Dress for the season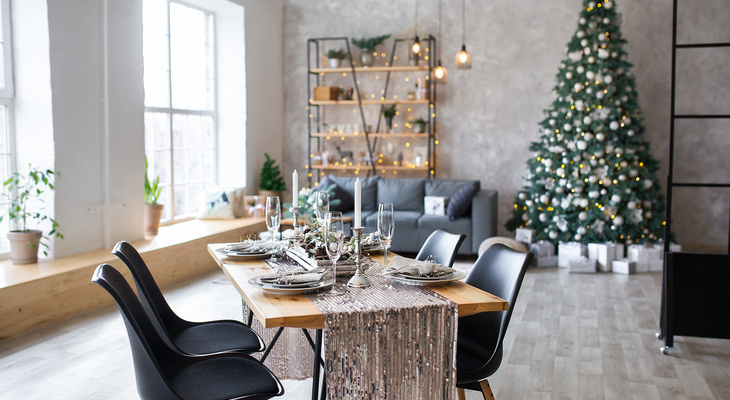 Dress your dining table to the nines with festive placemats and decorative table runner to create a central focus point. You could even add name cards for each guest and decide on a seating plan beforehand for a welcoming and personal touch.
Prepare the guest bathroom
Your guest bathroom will see a lot more traffic than its used to, so make sure it's ready for all your guests. Start with a deep clean, focusing on fresh clean smells and shiny surfaces. Then you can move on to the final touches like stocking up the toilet roll, hanging a fresh guest towel and refilling the soap dispenser.
Creating a welcoming environment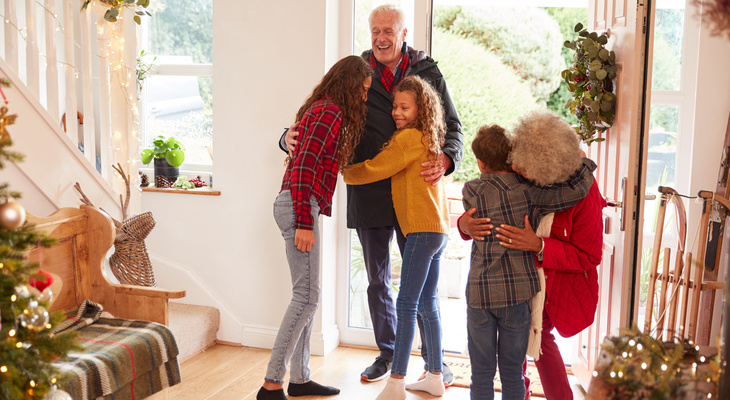 If someone is spending Christmas with you, they most likely already feel very welcome in your home. Enhance that warm feeling by making sure the heating is on, blankets are ready and candles are filling the room with sweet smells. Be sure to keep the food and drinks coming, the festive tunes playing and you can't go far wrong.
Start early
A huge factor in making sure your home is ready for Christmas, is simply preparing it for winter. Check that the door and window seals are in good working order, cracks in the walls are filled in and consider investing in some draft excluders. Litter blankets and cushions on every sofa, and make sure your fireplace is clean and working so everything is ready for your guests to gather around the TV after Christmas dinner.
Season's greetings!
Have you pictured yourself hosting Christmas dinner in a new home? Contact your local Guild Member today to find out more.