Creating a welcoming atmosphere within the first few steps of your home is important, whether you are looking to sell your property or not. The sense of 'coming home' is an ambience many strive to achieve in their entrance ways, lobbies and porches, and entering this area of your home after a long day at work or school should take any stresses of the day away.
If you are looking to sell, first impressions count. Creating a well-thought-out, organised and, above all, clean entrance will not only increase kerb appeal, which will increase viewings and interest, but also potentially increase the value of your home. Read our top five tips for improving the entrance to your home;
1. Refresh your front door
The point of entry to the home, the first feature a potential buyer will notice about your property – the front door. Keeping the paint job fresh is an easy way to retain your front door's welcoming appearance. A chipped façade will give the impression of neglect, immediately lowering the standards of what's to come from the property beyond the door.
There are a few considerations to make when it comes to selecting which colour to paint your door. Whether you are looking for a bold statement colour, or a more neutral pastel tone, choosing a colour that complements the surroundings is paramount. For instance, if your property is rendered, a pop of bright colour will work perfectly against the plain background of the property, but if your property is brickwork it may be nicer to choose a tone that complements the reds and oranges within the stone. Consider the greenery around your front door, too. You may be able to complement the paint colour to the flora and fauna.
Seasonal wreaths have become ever more popular since the DIY era of Pinterest, and more recently these are no longer reserved for just the Christmas period. Wreaths can now brighten up your front door all through the year, with rose garlands for Valentines, daffodils for Easter, pretty peonies for the summer months, followed by burnt orange leaves and pine cones for autumn, spooky props for Halloween and finally the traditional Christmas wreath of holly, ivy and pine.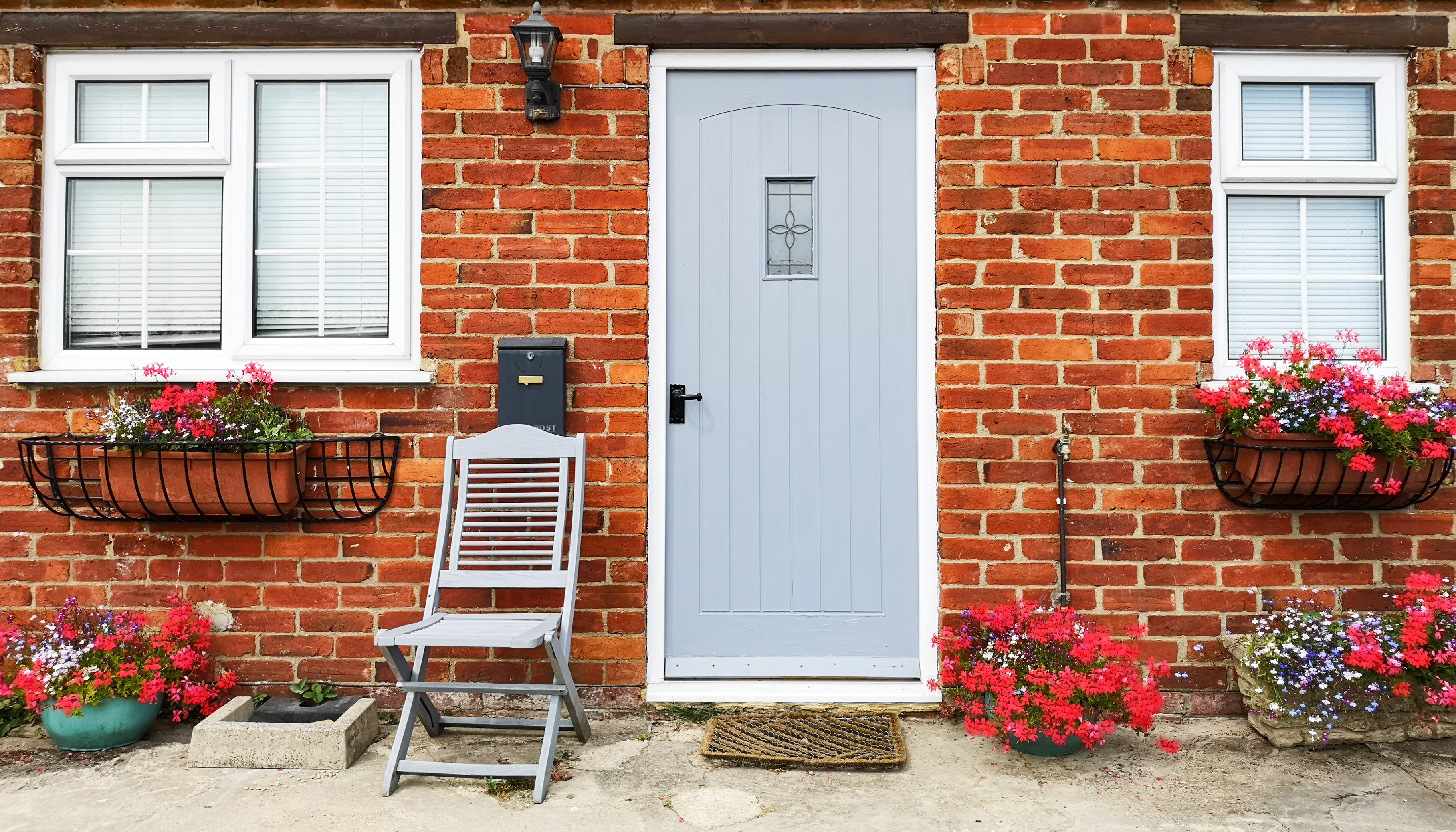 2. Keep it clutter-free
A clean entrance to a property creates a sense of organisation and tidiness and should encourage relaxation as soon as you step into the home. There are many storage and furniture solutions that will assist with keeping the area free of clutter. A low-level shoe cupboard that doubles up as a bench is the perfect way to combine storage and seating. Getting into the habit of replacing your shoes into the cupboard when you return home will ensure the area stays tidy.
A coat rack or hooks will instantly put stray parkers and puffers in their place. Again, try combining functionality with storage here. Many coat hooks come with a shelf above, which could be a great area for storing keys and other essentials out of the way. An umbrella stand or holder by the front door not only keeps the area looking tidy, but it also is incredibly convenient. How many times have we all gone to leave the house and noticed it's raining, only to have no idea where you might have left your umbrella the last time you used it?
Although it is essential to ensure the inside of your property entrance is clean, it is also necessary to keep the exterior tidy, so regularly sweep the steps up to your front door or the pathway outside your property. A build up of leaves and debris could leave the area looking unkept, and will eventually be traipsed inside your home if you don't keep on top of it. A welcome mat is vitally important, whether on the inside or outside of the house. Clean shoes make for a clean home, and a clean home is a marketable one.
3. Add accessories
Although it is advisable to keep your entrance porch clear of clutter, the odd accessory here and there helps the area to feel lived in and homely, particularly houseplants. Adding some greenery to the area makes the space look more natural and looked after, a factor that potential buyers will be looking for in a new home.
Candles and diffusers are the perfect tools for creating whatever ambience you desire for the entry and exit point of your property. Scents of lavender on your return home could instantly send you into a relaxed and calm state, while more fruity tones will invigorate the senses and motivate you for the day as you leave.
As always, the addition of a mirror to any room creates the illusion of space. Hanging a mirror on a wall adjacent to the front door will help to bring in more light while also making the space seem larger. A mirror, again, is very beneficial to have by the front door for those last-minute checks before leaving the house.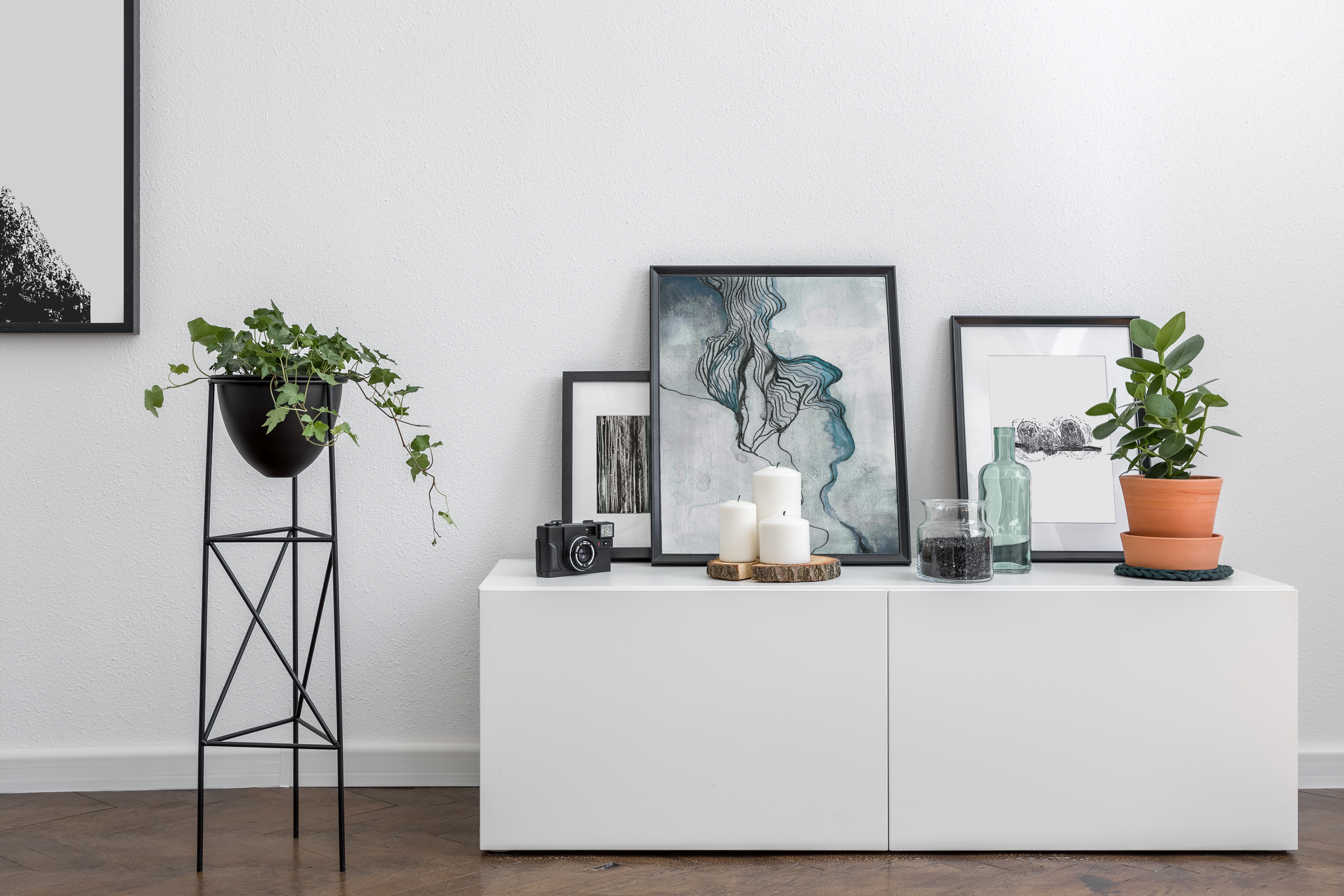 4. Build a small portico
Did you know that, provided the area is less than three square metres, adding a porch to any external door of your house does not require an application for planning permission?
Porticos are the perfect solution to adding a small porch to the front of your home, and they offer plenty of benefits, from sheltering you and your guests from the rain when posting letters or fumbling to find your keys to protecting the paintwork on your newly-refreshed front door from weather damage to adding intrigue to the external design and aesthetic of your property and finally, potentially, adding value to your home. Whenever possible, porticos should duplicate your home's roof pitch and eave and fascia details and showcase materials, such as brick or stone, that appear on your home's exterior.
5. Decorate with light colours
As with most rooms in the house, decorating with light colours will assist in creating the welcoming atmosphere that a property entrance should enjoy. Furniture made of oak, ash or elm, is a designer favourite when it comes to light coloured wood – the beautiful natural finish can lend itself to a variety of interior trends from Scandinavian to contemporary to minimalist. Light furniture is also a great choice for smaller spaces as the simple colours won't overpower the area.
Selecting a shade of magnolia or off-white to decorate your porch or entrance hall is perfect for reflecting the daylight that will stream in from the front door every time it opens. You can then complement the basic neutral palette of the walls and furniture by selecting a bold colour for any cushions or accessories if you desire that pop to liven the area up.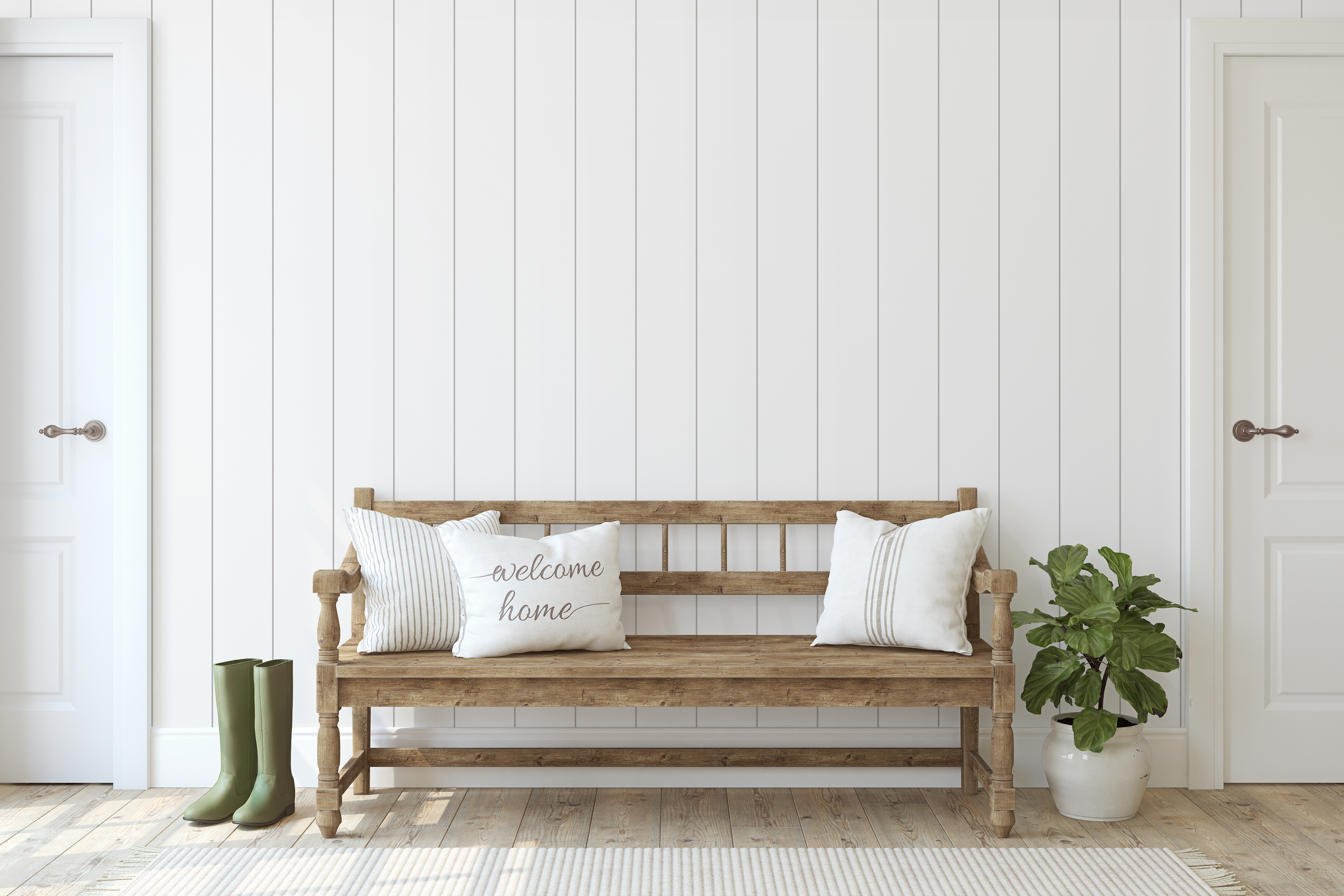 Contact us
If you are looking to sell your home, contact your local Guild Member today.