Christmas is all about spending time at home with family, and there's no better way to do so than with fun and easy crafts! Here are some of our top DIY activities for the whole family to enjoy when the weather outside is frightful.
Melting snowmen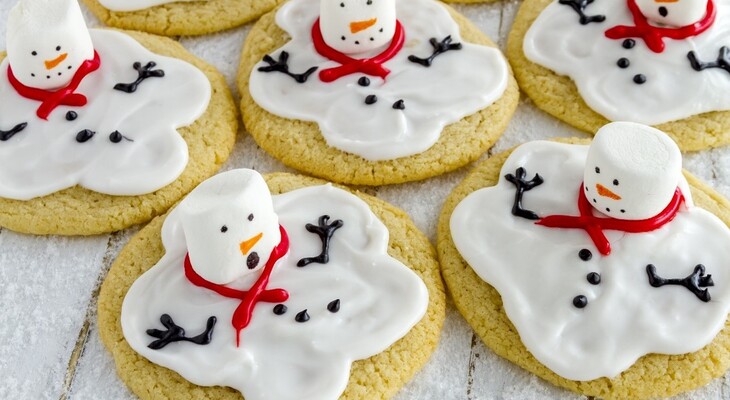 These fuss-free treats taste as good as they look. There's no need for a steady hand with these messy melting snowmen, which is why they make the perfect activity for kids.
You will need the following:
Biscuits (baked or store-bought)
Red, white, orange, and black icing
White marshmallows
Bake your own biscuits or open up a store-bought pack. Smear a layer of white icing over the biscuit, place a marshmallow on top before the icing dries, and then decorate your melting snowmen to your liking.
Mason jar snow globe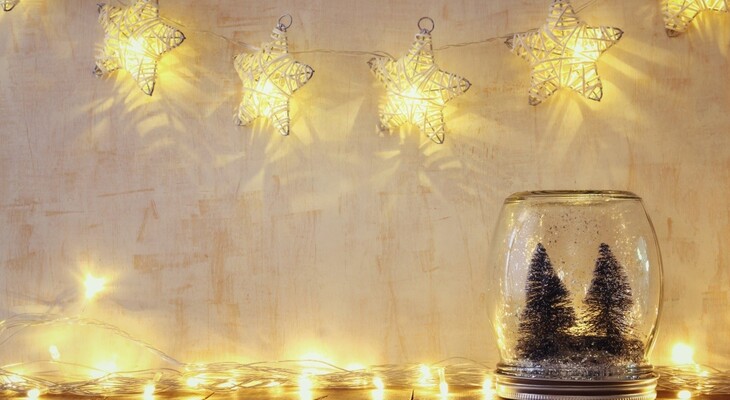 Combine the magic of a snow globe with the quaint style of hand-crafted items, and you'll have this beautiful Christmas scene captured in a mason jar. These are fun and easy to make, and they look beautiful around the home for those who like their décor to feel a little more personal.
You will need the following:
A waterproof figurine of your choice
A clean jar
Strong, clear glue
2-3 tsp glycerine
1 tsp biodegradable glitter
Ribbon (optional)
Glue a Christmas figurine of your choice to the inside of the lid of the jar. Wait until the glue is completely dry. Fill the empty jar with 2-3 tablespoons of glycerine (depending on the size of the jar) and 1 tablespoon of biodegradable glitter – which you can find in any crafts shop – mix and screw the lid on the jar when ready. Make sure the lid is tight, then flip over your mason jar snow globe. You can also embellish with a festive ribbon for the full effect.
Cinnamon candle holders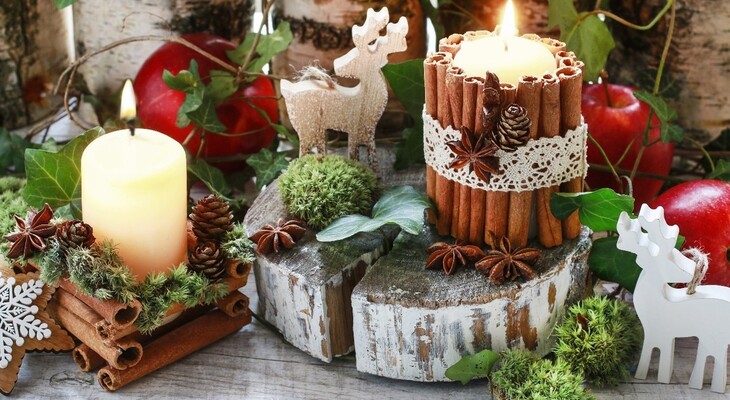 These Christmas candle holders will enhance your candles in both look and smell. The warmth from the candle will bring out the cosy, festive smell of the cinnamon sticks while also adding a beautiful woodland-themed item to your holiday décor.
You will need the following:
Cinnamon sticks
Hot glue
Glass candle holder
Ribbon
Scissors
Using a hot glue gun, take a plain glass candle holder and line your cinnamon sticks around the edges. Allow time for drying before wrapping a lacy ribbon around them and placing your favourite seasonal candle in the centre. You can also embellish with miniature pinecones and trinkets by glueing them to the ribbon.
Upcycled characters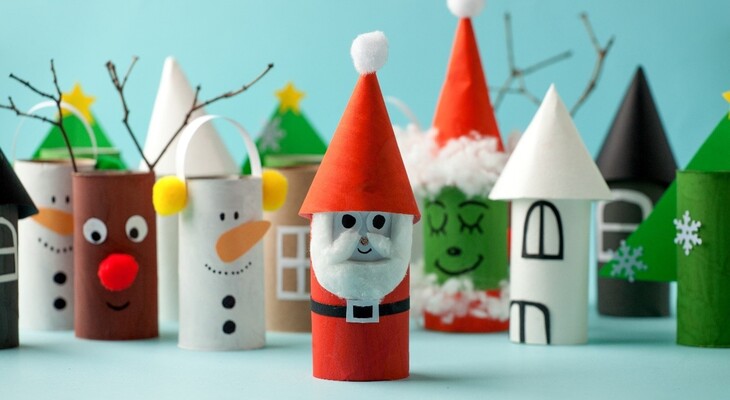 Materials that tend to go to waste, such as toilet rolls, yoghurt pots and lollipop sticks are actually great mediums for designing and decorating fun, whimsical characters. Plus, they are easy to make and children love them.
You will need:
Empty toilet rolls
Marker pens
Paint
Paper or card
Pompoms
PVA glue
Using an empty toilet roll, paint a base coat for your chosen character, glue a small square of paper into a cone shape and paint for a matching hat. Finish off the look with wool and pompoms, draw a funny face, and don't forget the belts and buttons.
Brown paper presents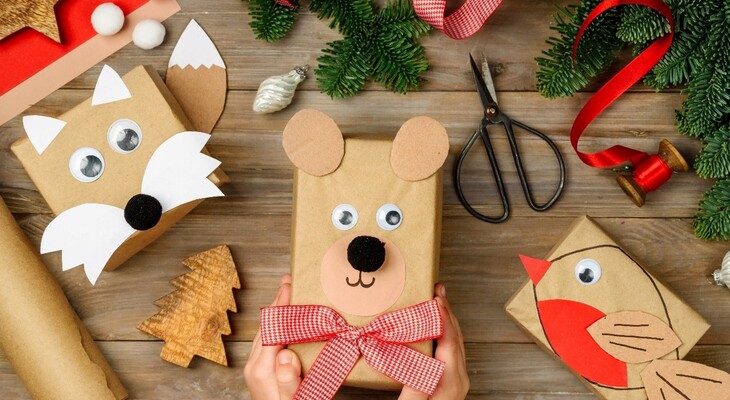 Give your gifts an extra personal touch by mixing brown paper with a card and a ribbon to create cute woodland creatures. The whole family can get involved with this one, so you can have a few helping hands at wrapping this year.
You will need the following:
Brown paper
Sticky tape
Card
Marker pens
Glue
Googly eyes
Pompoms (optional)
Ribbons (optional)
Wrap up box-shaped presents on brown paper, glue on the eyes for your character first and then cut out a card or ribbon to add furry features. Once everything is dry, finish with a few markings to bring the character to life – and don't forget a cute pompom nose.
Looking for a cosy new home this season? Contact your local Guild Member today.