Each room in your home serves a different function, and your lighting choices should reflect that. Here are some creative ways to illuminate dark corners and bring dull rooms back to life with excellently placed lighting around your home.
Accent lighting
Well-placed lighting is the best way to accentuate all your home's best features. Backlit mirrors are a great example as the glowing halo around the mirror creates a polished and refined look which draws attention to the space-enhancing qualities of the mirror. Layered accent lighting works well in the living room for an overall warm glow rather than intense bright light which isn't easy to relax in.
Ambient lighting
Is your room lacking an overall ambience that fits your home's personality and mood? Ambient lighting can dramatically alter the space's atmosphere and is the perfect choice for those who enjoy relaxing in their own personal hideouts. You can toy with the intensity and colour of your ambient lighting using dimmer switches and colour-changing mood lights.
Natural lighting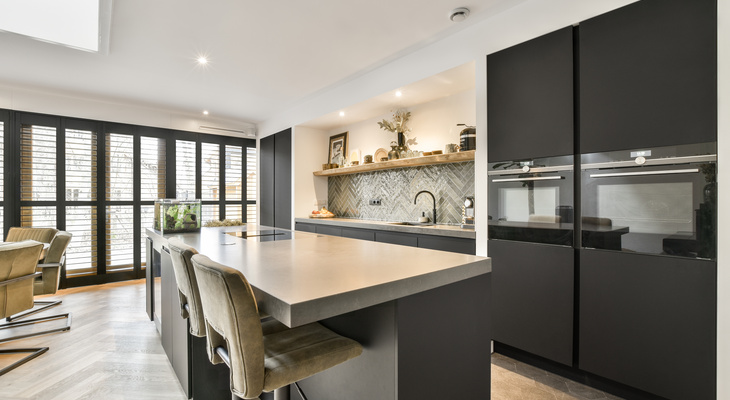 Nothing will bathe your room in a rich full spectrum quite like natural lighting. To allow more sunlight into your home, consider using lighter and high-gloss interior wall and ceiling paints, installing skylights in your ceiling, or using highly reflective tiles where possible.
Starlight projectors
For whimsical children's bedrooms, cosy movie nights and stress-relieving hideouts, rotating star projectors light up the room in the most magical way. Place one by your bedside so you can lie down and look up at the stars on your ceiling.
Rustic bulb string lights
Paired best with reclaimed wood for the full rustic effect, the large bulbs emit more light and charm than your typical fairy lights. Whether you hang them over your garden fence or wrap them around the head of your bedframe, these stylish glowing bulbs are the perfect accent to any space. Achieve a similar effect with tealights in mason jars – and use insect repellent candles in the garden!
Lanterns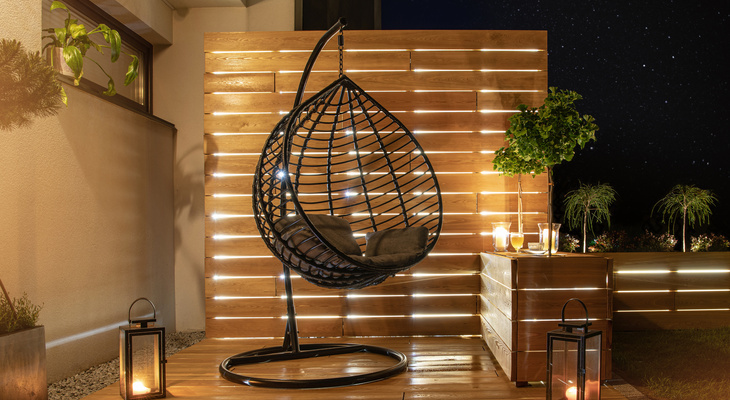 Lanterns are the most versatile lighting option, you can fill them with seasonal trinkets, fairy lights and decorate the small windows to create exciting shadow effects or simply place your favourite scented candle inside. Enchant your garden by placing these romantic lamps along a pathway or circling a resting area.
Task lighting
With many of us working from home this year, task lighting is essential for comfort and functionality in your home office. If you need a little more desk room, swap out the table lamp for ceiling light fixtures situated over your workspace. For avid readers and night owls, contemporary clip-on task lamps can be attached to your bedside dresser or bedframe and their flexible neck allows you to read in the dark without waking anyone up! For any dark nooks and crannies such as the cupboard under the stairs, adhesive wireless LED lights are handy for helping you see what you're doing without the fuss of fitting lights into the structure.
Aesthetic lighting
If you want your home's décor and art pieces to stand out, opt for aesthetic lighting. These lights come in numerous designs and shapes, some examples include bonsai tree lamps, waterfall chandeliers and neon lettering for gardens and quirky bedrooms.
Contact us
The Guild offers a stunning range of properties to buy and let. Get in touch with your local Guild Member today to find your perfect home!