Hosting Christmas day is no easy task, and with a budget in mind, you will need to focus your time and spending on the key things that make Christmas day at home special. Here are some budget-friendly tips for hosting your very first Christmas.
Christmas is less than a month away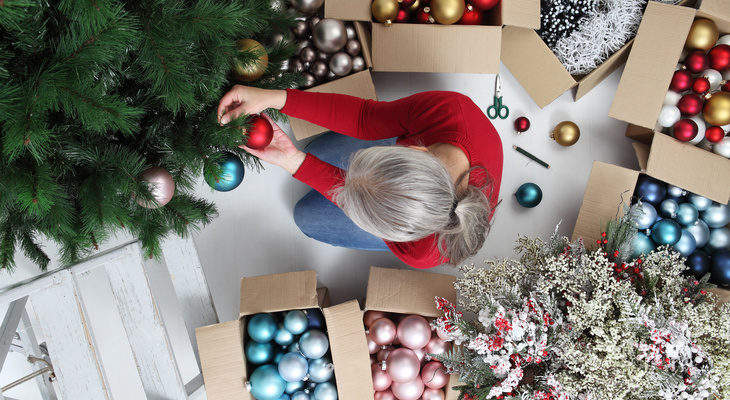 Budgeting for Christmas is all about early preparation, and you can hone in on some great deals right before Christmas if you plan ahead and buy in bulk. Make sure you have ample time to draw up a seating plan and a menu to send to your guests before the big day. This will allow time for anyone to speak up about any dietary requirements so that you can plan out an additional option for them.
Decide who is coming
Make sure you don't lose track of your guests, particularly, if you have a large family with potential other guests to consider. It is important to formally invite each person or couple and write up a guest list. This way, you'll know exactly how many people you will be catering to and any other additional needs they may have, such as vegetarian diets or allergies. Once you've received a response from each guest, you will be able to budget accordingly. Remember that some people might be vague with their responses, and you may need to push for a definitive answer to avoid confusion.
Let your guests know they're welcome to bring a dish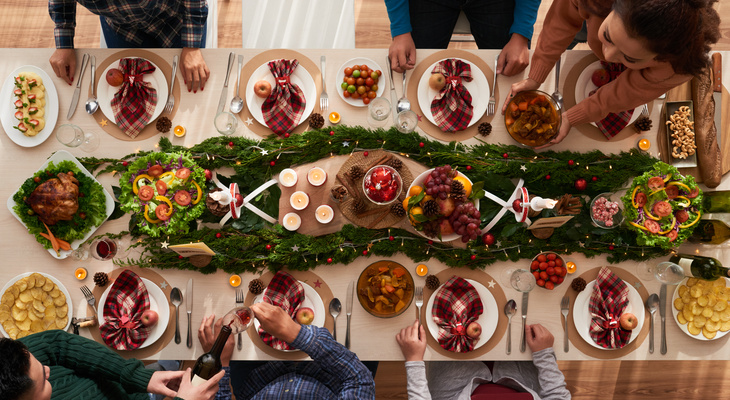 Most people will be happy to show off their baking and cooking skills while also giving you a helping hand on your first Christmas as a host. Therefore, let them know early that their plates and pots of treats are welcome to the dinner. Even if a full Christmas meal is within your budget, snacks and beverages can become a stretch, and allowing others to bring something to the table will take some of the weight off your shoulders.
Space saving
Each chair and square foot of space counts on Christmas day, so it's a good idea to space out your decorations and furniture to make room for all your guests. Enable traffic flow through the front door by clearing some free spaces in your hallway. Make use of any storage space, such as cupboards and hangers for coats, bags, and umbrellas, as these will pile up quickly when your guests arrive, and a jumbled mess of personal items can create chaos when the night is over.
If your dining table is situated to the side or in a corner, it makes sense to move it to a more central position in the room, as this will allow more space for you to serve up your dishes and for your guests to move around freely.
After Christmas dinner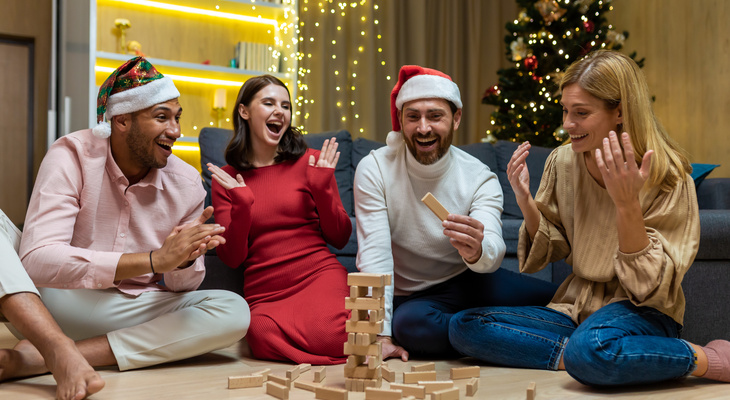 There is no need to spend any money on planning this part of the day if you wish to focus your budget on the meal. Lay out as many blankets and cushions as possible, get the fire going and switch on your Christmas playlist for a perfect comfy gathering. Depending on how you plan on spending your evening, you could arrange your furniture into a 'U' shape, move the coffee table to one side and allow central floor space for games of charades, or clear up the dining table and replace it with a spread of your family's favourite board games.
Enjoy yourself
On Christmas day, take some time away from hosting to relax and have some fun. Your guests wouldn't want to see you stressing or rushing around all day as they have gathered simply to spend time with you in your wonderful home. Make sure your seat is at the head of the table so you can have a chance to speak to everyone and enjoy the beautiful meal you spent a lot of time preparing.
Hosting Christmas can feel like there's a lot of pressure on you to make everything perfect when in reality, your friends and family will just be happy to spend the day with you in your home and will want to help wherever possible. So, take it easy, and don't let the pressure get in the way of a cosy Christmas with the ones you love!
Looking for a cosy new home this season? Contact your local Guild Member  today.