This month, we are speaking to Robert Murray from Benjamin Stevens, he tells us all about his background in the fashion indsutry and the many reasons customers choose to buy, sell and let with his honest and trustworthy team. We also learn about the incredible charities that the office supports in their local community.
Tell us about yourself Robert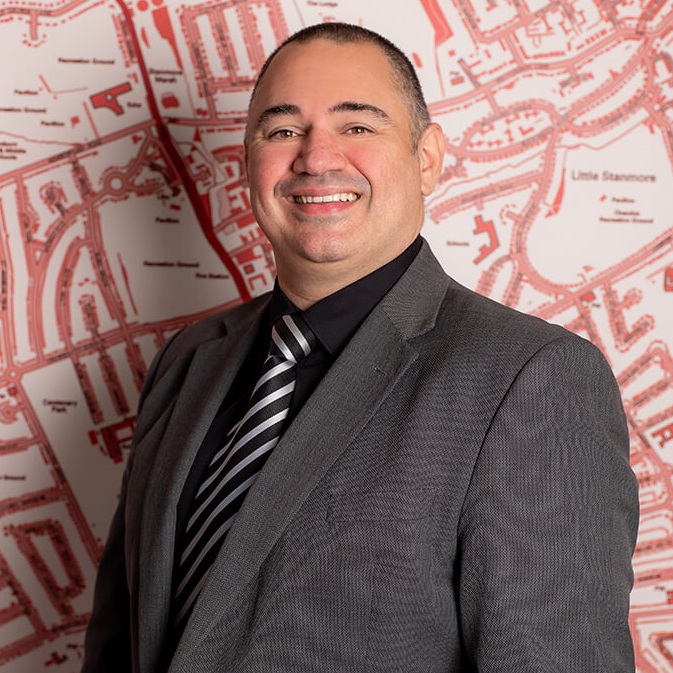 I am the branch manger at Benjamin Stevens in Edgware, I have been with the company for 5 years now, having previously spent many years in the fashion world as a ladies clothing manufacturer. I have been married for 23 years and have a son who is in his final year at Birmingham university. In my spare time I am a musical theatre fan - I enjoy both watching and performing.
Tell us about the Benjamin Stevens office
The office is based on station road in the heart of Edgware in a building that has been there since the 1800s. We see a range of buyers from first time buyers to investors but have a huge demographic moving within the area for the local religious schools. We have huge Jewish and Asian communities in the local area and with easy links into London on the northern line many professionals set up home in Edgware.
Can you describe your typical day?
Is there such a thing as a typical day in estate agency? We start the day with a team meeting and a plan of our focuses for the day. We tend to be in the office in the morning dealing with enquiries and calling clients. Canvassing is normally around midday with the afternoon dedicated to viewings and valuations in the local area.
Why do customers choose you?
They get honesty and transparency from the start and with our focus on service and communication our clients know that we will manage their expectations from day one and always introduce the best buyers in the best position to make the best offers.
For those looking to relocate, why choose Edgware?
A huge demographic and a range of cultures means that local shopping is diverse and extensive. There is also easy access into London on the Northern line from zone 5 plus there is also good transport with the M1 and A41. The area also caters to all religions with popular schools such as Rosh Pinar and Krishna Avanti. There are also great places to eat around Edgware catering for all cuisines.
What is on the horizon for the property market in your area?
I anticipate more houses coming to the market in the £450k - £800k bracket as life settles back down after the pandemic and the people who have been waiting will come to the market and make the moves they have been planning. The first time buyers and upsizers are desperately waiting for that terrace and semi-detached house to become available.
What charities do you support in your local area?
There are a number of local charities that are close to our hearts such as Grief Encounter and Jewish Blind and Disabled. We were also a big part of the NHS charities and supported many networks that were set up during lockdown.
If you became the Housing Minister for a day, what would you change?
I would make the process of buying a property simpler and ensure the conveyancing process was digitised better to ensure less deals fall through due to delays in the conveyancing.
Can you give six tips for anyone who wants to work in the property sector?
1. Communication is key
2. Always tell by trustworthy and honest
3. Take time to get to know your vendors and buyers, this is a service industry
4. Build relationships and use your networks
5. Your reputation is much more important than a quick deal
6. Be the go to property expert in your area through social media and word of mouth
What makes the perfect home for you?
One that offers peace and protection to the family. I always ask potential buyers to take their time in a property to see how it makes them feel. Follow your heart first, then use your head to look at the financials.
Do you have any news you would like to share?
We offer advice on preparing to sell and marketing strategies as well as free market appraisals to ensure the stressful process of moving is as painless as possible.
Contact us
For more information regarding Membership to The Guild of Property Professionals email parklane@guildproperty.co.uk or find out more about the services and support we provide to our Members, click here.